Do you want to smoke food? If so, you're in the right place. No more spending money on expensive store-bought smokers, Do it yourself and save some money. This DIY guide will show you how to make a smoker home with everyday household materials. There are over 30 different plans like the DIY smoker plans, ranging from simple designs to more complex instructions. This series includes different smokers made from various materials, such as drums and barrels. You'll find a complete list of available materials and step-by-step instructions on how to make each type of smoker.
DIY Smoker Plans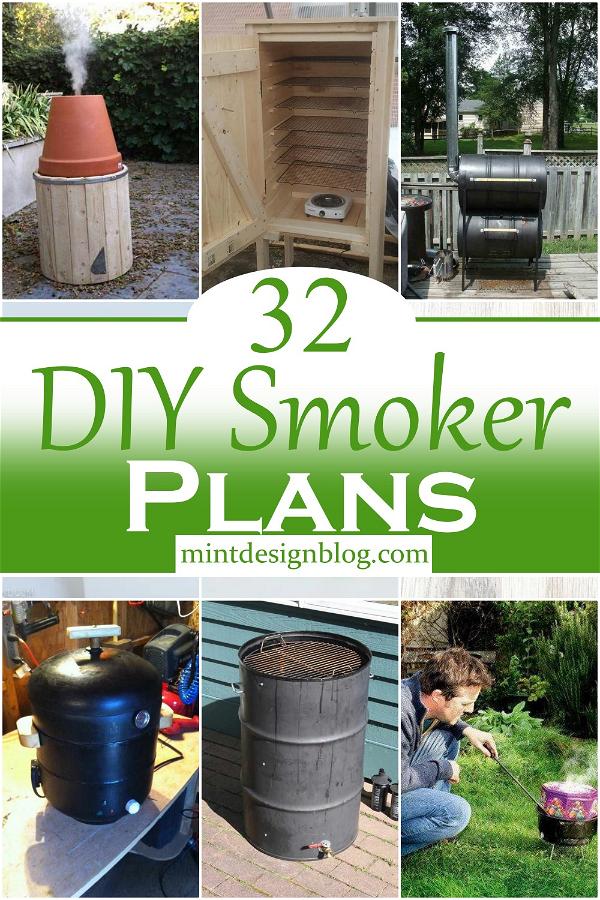 Don't let the fact that you don't know a lot about building and designing DIY smokers put you off. You can find detailed blueprints in this article that will allow you to kick-start your project. These DIY smoker plans will help you transform your old grill into a smoking machine. We have included simple follow ideas that will make all the difference in your food. You will soon see why it's worth spending hours making these smokers. We have listed below amazing DIY smoker plans that will suit every skill level, from easy to complicated and advanced.
Meat Smoker Plan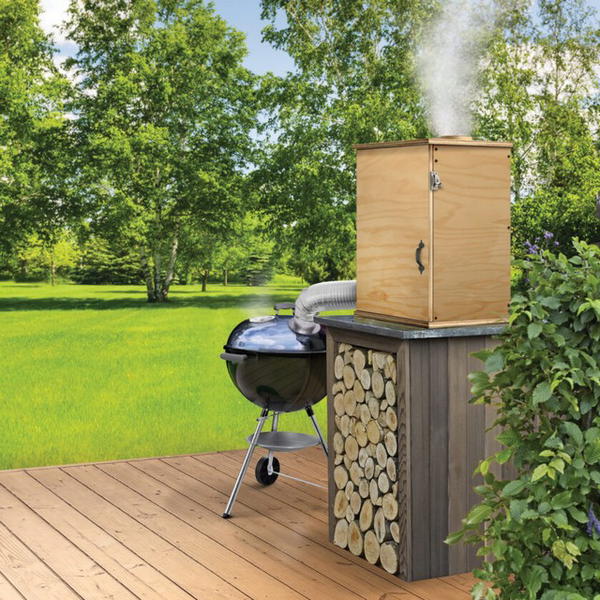 Build your backyard smoker and save money while enjoying the flavours of smoked meat year-round. This simple weekend project is easy, safe, and affordable. Once built, you'll know how to control the temperature and moisture inside your smoker so you can smoke meats at home whenever you want. This detailed plan shows you how to build a smoker with limited time and effort so that you can enjoy home-smoked meat immediately.
Concrete Kamado Smoker
The DIY Concrete Kamado Smoker can be made from a few materials and tools to create a beautiful and functional smoker. You can build your own in as little as 5 minutes, using only $50 worth of materials. This smoker is great for the beginner or experienced cook that wants something that requires little maintenance but still provides consistent cooking results. It's simple and can be used for other things besides smoking meat.
Cardboard Smoker Plan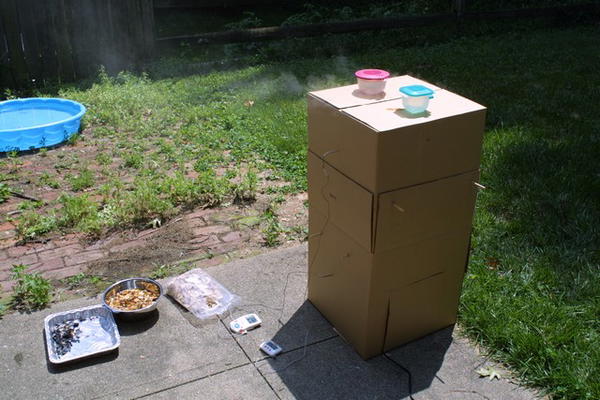 Do you like barbecue? Do you have time to make your own? If you answered yes, then this is the project for you! Alton Brown shows you how to make a smoker out of inexpensive materials that can be used to prepare delicious smoked meats for years to come. In this easy-to-follow video, the creator will show you how to make a cardboard box smoker smoke the meat for parties, family gatherings, or make your memorable days monumental.
How To Make A Smoker For Your Backyard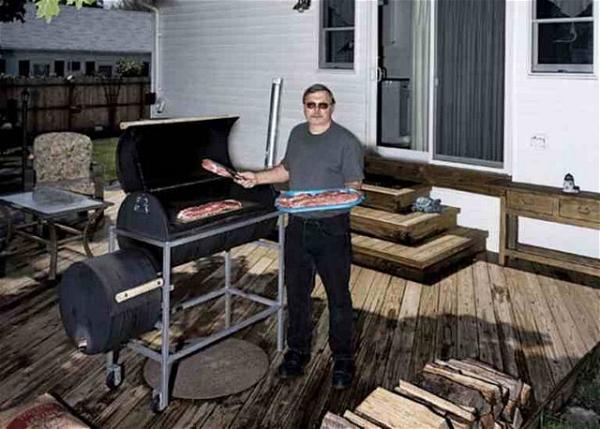 The smoker allows you to have a fun, delicious, and completely different experience during BBQ or steak roasting. The BBQ smoker is very popular in the United States as it looks different from a normal grill. Also, most smokers can smoke up to 20 pounds of meat at once, which is great for any occasion requiring multiple guests to be fed within a certain time frame. You can use this smoker to smoke steaks and ribs, puree hot peppers, or even cold brew coffee. It's a great addition to any backyard and couldn't be simpler to build!
DIY A  Smokehouse
This video shows how to build a smokehouse, make a wooden frame, and then make blocks out of concrete on the foundation. The first step is to determine where you want the smokehouse to be located and then mark it with stakes. The next step is to pour concrete in a rectangular shape on top of the marked area. Next, lay a few blocks on top of the concrete and assemble them into a small rectangular house for your smokehouse.
Easy To Make Smoker Pot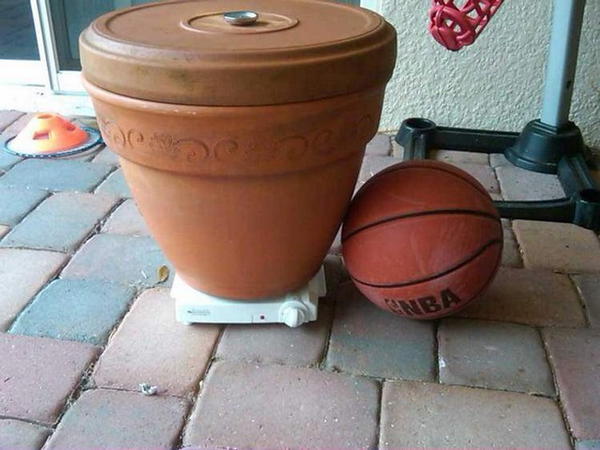 Are you tired of buying your meat from the market? Would you want to learn how to make a smoker home by yourself? Well, we got you covered. This DIY smoker guide is for beginners who want to learn how to make one without spending too much money. We've designed this smoker to be easy to use and store out of sight when not in use. It's tough enough to reuse repeatedly, but it has no fancy parts, so you'll never have to worry about replacing it. This smoker works like a charm, and it's one of my favourite projects we have.
Smoker From 55 Gallon Drum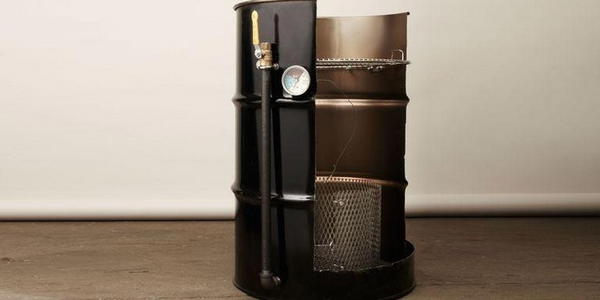 This is the guide for you when you want to build a DIY smoker from a 55-gallon drum but don't have welding skills. It's so simple and cheap to make that even beginners will find it easy. This project is made possible by a 55-gallon drum and some plumbing parts. With the DIY plans, you can stand out from the crowd and start making your own smoker in no time. It will be a great smoke option if you have limited space or want a portable option.
Easy Smoker Plan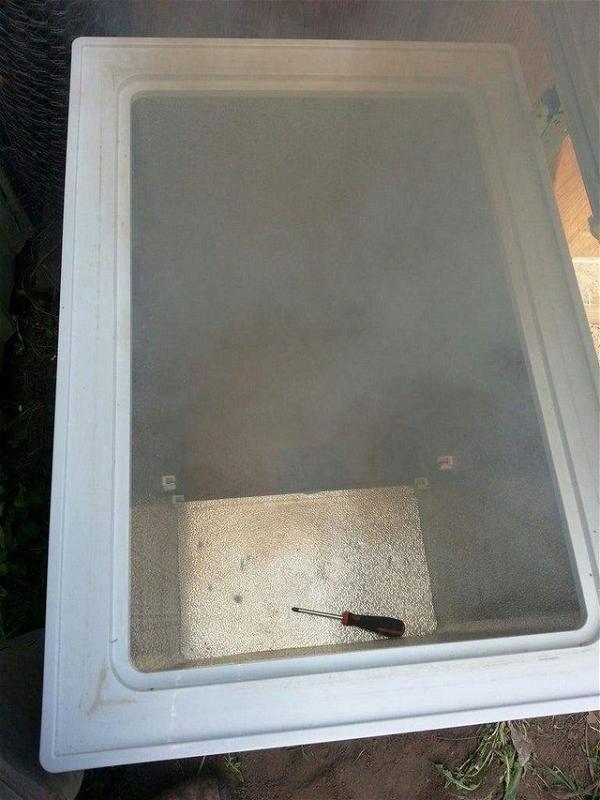 Making your smoker can be a great project as you improve your backyard, get rid of old things sitting around in the garage, or want something you can take to the next family reunion. Watch this video guide to learn how to make an easy smoker assemble and use. It's a fairly simple process, which begins with building the firebox and smoke chamber then comes making the pit or box and installing a suitable lid.
How To Make A Smoker Box
Making a smoker is an excellent project for a beginner, especially if you have no experience in woodworking. A smoker is a simple device that creates smoke to flavor meat or fish. It can also be used as a barbecue. This video will teach you how to build a smoker, even if you have little or no experience with construction. The instructor used concrete blocks to make the base of the smokehouse, and then he built wooden walls on top of them.
DIY Drum Smoker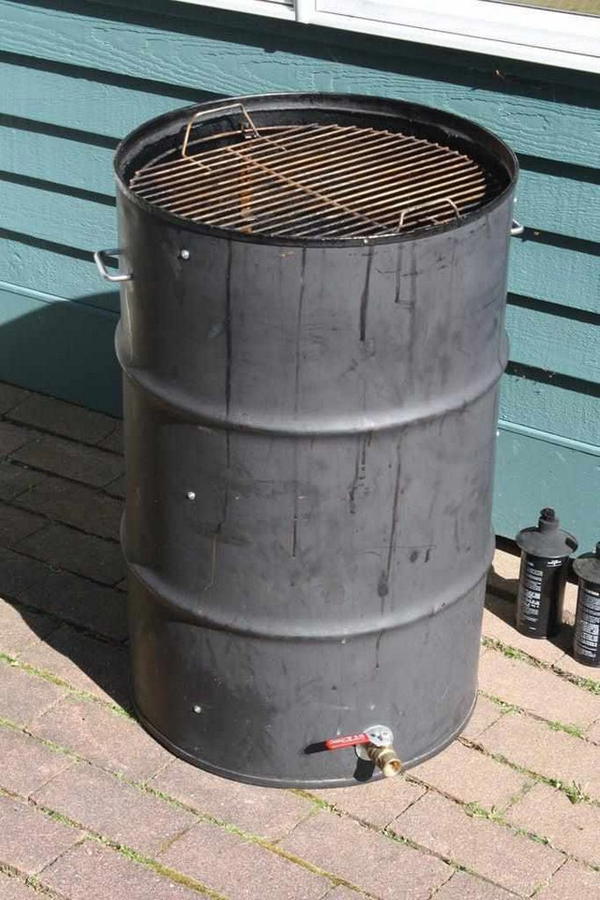 This guide shows you how to make an ugly drum smoker from an old steel drum. It separates from the barrel by cutting it off, and you can use a circular saw or a grinder. Then we cut the top and bottom edges with a jigsaw or saw to remove the rim. The next step is to drill holes on both sides of the tub, through which you will pass a hook to hang it above its fire. Finally, you need to wipe down the surface of your drum with culinary oil (such as olive oil) so that your food does not stick to it when cooking.
DIY Smoker Build From Bricks
DIY Smoker Build is a video tutorial showing how to make a smoker from bricks and cement. The instructor will guide you through each step of the process, beginning with laying the foundation for the smoking chamber, then building it with concrete, cement, and brick. You need a few tools and straightforward steps explained by the instructor. After this, you will place a roof on your smoker, making it ready for use.
DIY Smoker Idea From 2 Geyers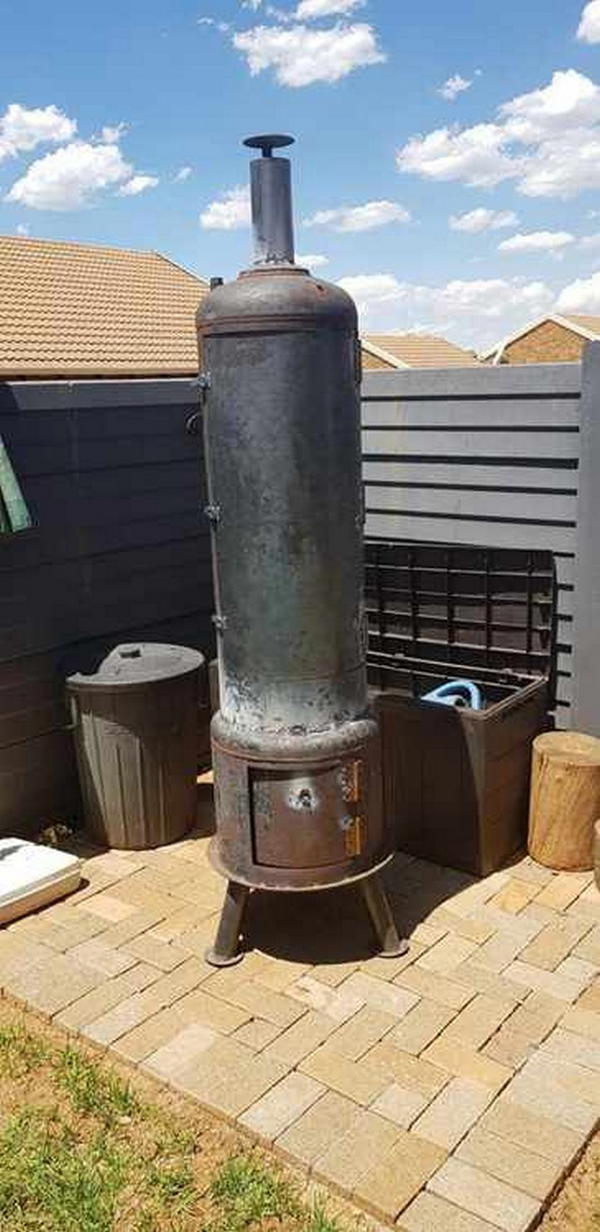 This is a simple and cheap project. It took us several hours to finish it, but the result was amazing. We first cut the short water heater to make the fire chamber, then built a strong steel base for the fire chamber. After this, the next step is to make a hole in the fire chamber to allow smoke to escape. It can be used with any style of meat, including chicken wings, beef jerky, turkey breasts, etc. This instructable guide shows how to build a smoker made of 2 water heaters. This is a very cheap and easy project.
DIY Smoker Barrel
You are about to create the perfect barrel smoker for your garden. A barrel smoker is a small drum with a lid used for smoking meat, fish, and vegetables. This DIY barbecue smoker project requires only simple materials and tools, with each step explained in full detail. The instructions include a cost breakdown for all the parts required to build the smoker. By following this simple step-by-step instruction guide, you will be well on creating this wonderful piece of equipment in no time!
Tin Can Meat Smoker
Slowly smoking your meat can be a very time-consuming process. If you're short on time but have a lot of extra cans around, why not turn them into this easy DIY smoker? The cost is minimal, and the functionality is excellent. This project will give you a better understanding of the theory behind the smoke and how it is used in BBQs and by smokers. With this DIY project, you will learn how to use a can opener and other tools, how to cut two square holes in the bottom of the can, how to make a vent, how to remove one can from another one, and how to fill in charcoal and what various types of food you can cook in the smoker.
Smoker From Propane Tanks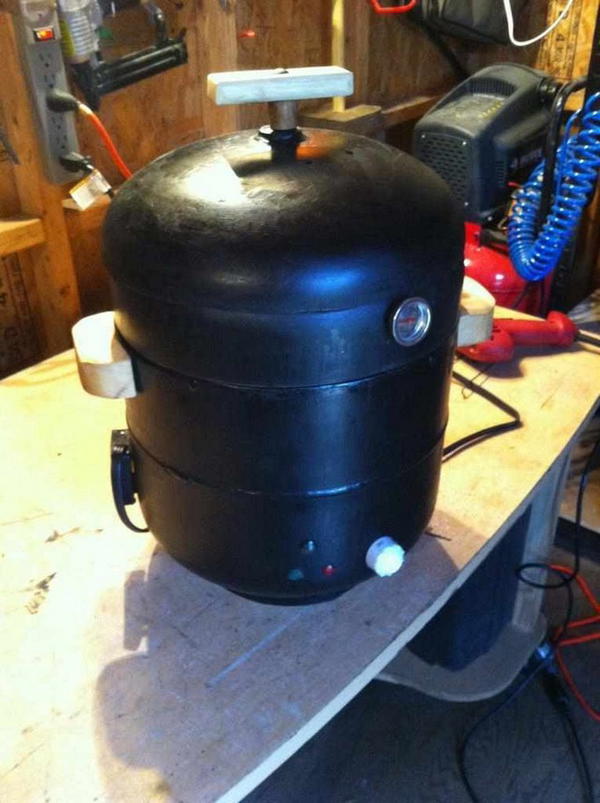 This guide will show you how to make a do-it-yourself smoker from two propane tanks. You can use this smoker at home or while camping. The smoker can smoke meat of all kinds, but it is especially good for fish and game meats. It will also help keep your food safe as the firebox is very difficult to light because it uses barbecue-type charcoal. It can smoke your favourite meats, create a savoury flavor with meats and fish, and even tenderize tough cuts of meat. You might have seen one on television or at a friend's house, but you probably thought it was magical if you didn't know what it was. This guide will show you how to make your own smoker home using only a propane tank and other materials.
Make A Backyard Smoker
This DIY backyard smoker is simple to make and perfectly tailored to your needs. With this guide, you can have your smoker in no time. You can create your own backyard smoker with just a little time and effort. These custom smokers have very few moving parts, making them easy to use, maintain, and clean. You don't have to look for the materials and tools required for the project; this video guide includes links to where you can get each of them. Once you have everything together, this marinade smoker will be yours to enjoy!
Flower Pot Smoker Creation
Do you want to smoke food but don't have a smoker? Create your own using a flower pot, and this DIY flower pot smoker is a great way to experiment with smoking meats, fish, and other foods. The recipe involves soaking wood chips in water and placing them inside the pot with some sawdust, which allows the smoke to permeate the food. You can use any wood chips available in your area or make your own by drying out branches or stems. Once you've made it, why not try smoking different foods like bacon or cheese?
How To DIY A Smokehouse
The Build A Smokehouse building instructions will guide you through the steps to build an easy-to-use smokehouse that can be made at home. So, what are you waiting for? Start constructing your smoker now. This video will teach you how to build a simple, affordable smokehouse from old materials. This smokehouse has been successfully used by amateur and professional cooks alike. The materials are inexpensive, but it takes time and effort to construct the smoker, as described in this video.
Drum Smoker Guide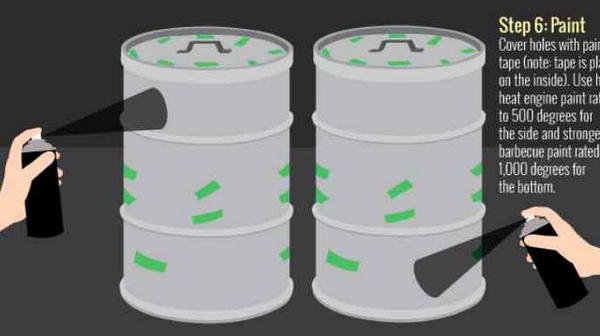 A full-drum smoker is a more complicated project than the basic drum smoker but results in greater fuel efficiency and more consistent temperatures. This guide was created so you can make your own drum smoker without buying expensive prefabbed smokers. If a new drum is purchased for this project, it will be clean and ready to begin. This guide will help you make your smoker at home. It is easy to follow and does not require any special skills or tools.
Homemade Smoker For Huge Meat
With this homemade smoker, you can make your jerky, sausages, dried fruits, and vegetables - any food that needs to be slightly cooked to bring out flavours better. This is a perfect and affordable way for beginners to try smoking without investing in expensive equipment. This smoker is made of an old 55-gallon drum, a paint stripper, and a barbecue. You can make your smoker for about $20 or less if you already have some materials. When completed, this smoker will be quite large, so it's best suited for a large BBQ party or special occasion.
Primitive Smoker For Outdoor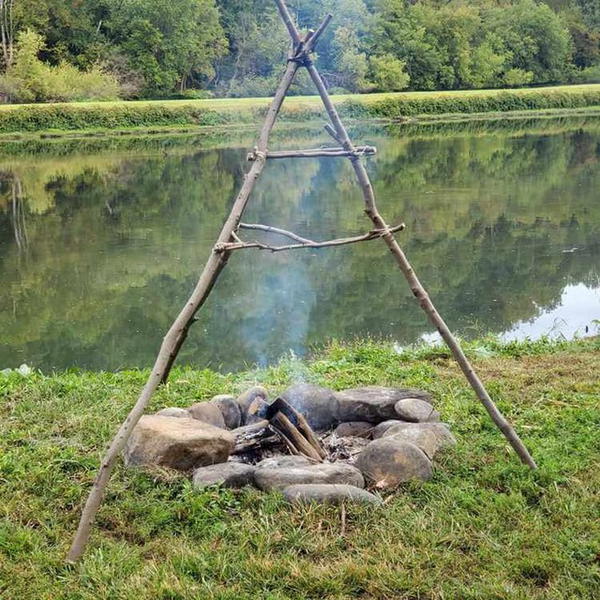 If you are a meat lover and want to know how to barbeque, then you need a DIY primitive smoker. It is more interesting and fun to smoke your food with wood than with sophisticated electric devices. This primitive smoker will allow you to smoke food with no automated equipment. You need rocks, wood, and some patience. We will show you how to build a primitive smoker with your own hands. This smoker is easy, safe, and very cheap to make.
Easy And Cheap Smoker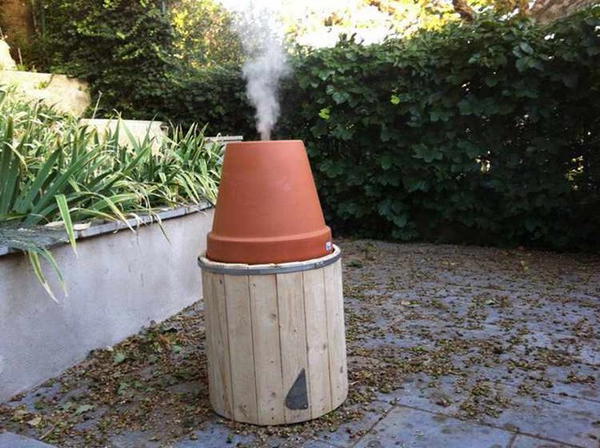 This homemade smoker guide will show you how to make an inexpensive, easy and effective smoker that can be used for smoking food. The materials needed include a stainless steel bucket (30 litres), two plant pots, wood for smoking burn, and a few other parts. The result is a simple but highly functional smoker that can be created using little money. You can use it to smoke meats, cheese, or even veggies. We used a stainless steel bucket as our base, but any other container would also work; even a plastic storage bin would work! This project should take 30 minutes or less and costs very little, if any, the money involved.
Smokehouse Under $100
Learn how to build a smokehouse with this easy-to-follow video tutorial. This smokehouse tutorial will teach you how to build an incredible smoker for under $100. With just a few pieces of wood, screws and nails, and wire mesh, your smokehouse will be ready in no time. The instructor walks you through each step of the process in detail. This is an easy DIY project that anyone can do at home.
Trash Can Smoker Plan
This smoker is made from a new trash can, steel pipe, drill, rod, lid, elbow, and bolts. All these materials and tools are readily available at the hardware store. It is very affordable, and once you gather all the materials, it is easy to build your smoker! All the materials and tools listed above can be readily available at your local hardware store and are relatively affordable. Once you have all the tools ready with the materials in hand, follow the steps of this video to build your smoker.
How To Make A Cinder Block Smoker
When looking for the best smoker to make, you want something that can put out great smoke and keep your meat safe. This smoker was created in our backyard with cinder blocks, sheet metal, and expanded metal. It is not only eye-catching but produces some amazing food. If you follow the instructions in this video, you can make one yourself with the materials list and measurements provided for each step; this should be a breeze.
No-Weld Double Barrel Smoker

This smoker is probably the best solution for people who have never welded. Once you have made a well-organized plan of how you want your smoker to be and organized yourself, it will be easier to make it happen. The main idea of this guide is to make a budget-friendly double barrel smoker that you can use at home or take camping with friends, family, or colleagues. Its creation will be too easy; all you need are the right tools and, once again, a well-organized plan. The first step is to get the right materials which should include; an old oil drum, adequate firewood, grills, racks, etc.
Easy Electric Smoker
By making your electric smoker, you can focus on the smoking process and not worry about the smoker's temperature. This DIY Electric Smoker is made from pine, a metal grate, and hinges. The instructor provides specific instructions for each step in this video so you can easily follow along at home for a successful project. With our expertly designed plan and step-by-step instructions, you can build your electric smoker for all your smoking needs. The given DIY unit includes a temperature gauge, wood chip pan, casters, hinges, and latch.
Drum Smoker Plan DIY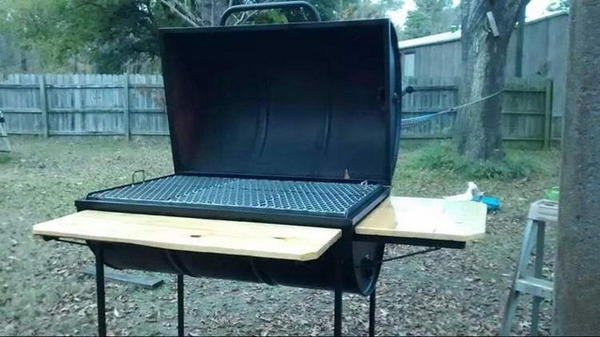 The smoking process gives you delicious meat and brings out the meat's natural flavour. The best part is that it's very simple to make a homemade smoker at home, and you will be able to make all your friends go crazy with your amazing smoked food. That's why here we come up with this idea to make a smoker for yourself, and the Drum Smoker DIY is the best way to make an affordable smoker. You'll need basic tools like measuring and hammering electrical tape and drill bits of different sizes.
How To Make  Your Own Smoker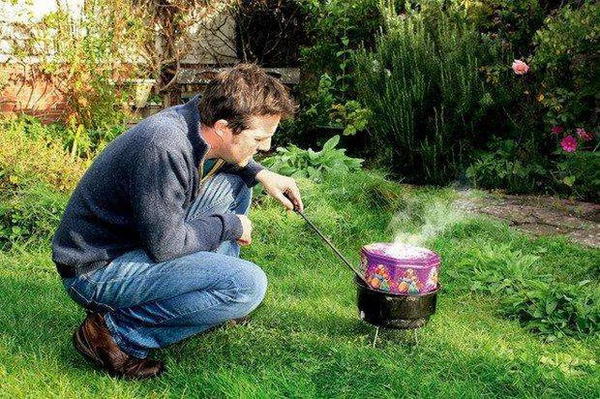 Building your smoker is a great way to save money, enjoy the outdoors and produce amazing meat. This instructable will help you create your smoker made from wire rack/ mesh, pliers, screwdriver, and wood chips. This smoker can be used to smoke meat or fish, and it can be made in just a few minutes. This smoker is designed to work with the smoker box in the chamber, made of wood chips and placed in the hot air that travels across the meat or fish called smoking. This works by heating up the air first, then blowing it over an array of cold or room-temperature food.
DIY Offset Smoker
Offset smokers are the go-to choice for barbecuers across the globe. They're compact, relatively affordable, and relatively easy to use. But building a DIY offset smoker isn't as simple as grabbing a few sheets of sheet metal and bolting them together. The following video offers a detailed description of how to build an amazing smoker from scratch. The instructor provides detailed instructions for each step of the construction process and advice on selecting materials and customizing the design. With these tips, you can make a smoker that is uniquely your own!
Homemade Smoker Plan For Smoking Meat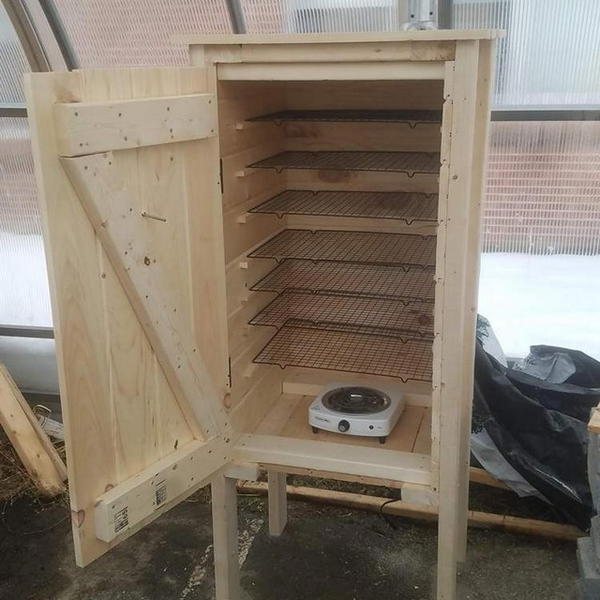 This smoker is a fun way to give your meat that added flavour. You can make it yourself and fit any style or theme you want. You also have the option to customize it with your design and shape, which allows for some creative expression. The DIY Homemade Smoker is designed to be easy to make and maintain. This smoker is not only cost-effective, but it's environmentally friendly as well!
File Cabinet Smoker
This DIY file cabinet smoker will help you to get your meat smoking in no time. You can smoke large items like whole chickens and turkeys, as well as small cuts of fish or steak. This smoker is affordable but easy to assemble, making it a great way for the home chef to begin their journey into smoking! You only need a cordless drill and some screws to make this amazing smoker for $35. By following the instructor's instructions, you can build this smoker easily.