If an outdoor party is what you're planning to make, why not turn it into a rocking one with a DIY boombox? They're the perfect entertainment option for your parties, personal use, and parties. So without wasting time, put your hands on these DIY boombox ideas, build your own boombox, and enjoy music with friends. Most oldies are made from wood, which is sturdy and produces a great rocking bass. So, to improve your music experience, you might want to have to make DIY these devices at home. We have collected some interesting DIY boombox ideas to help you get the best party-quality sound.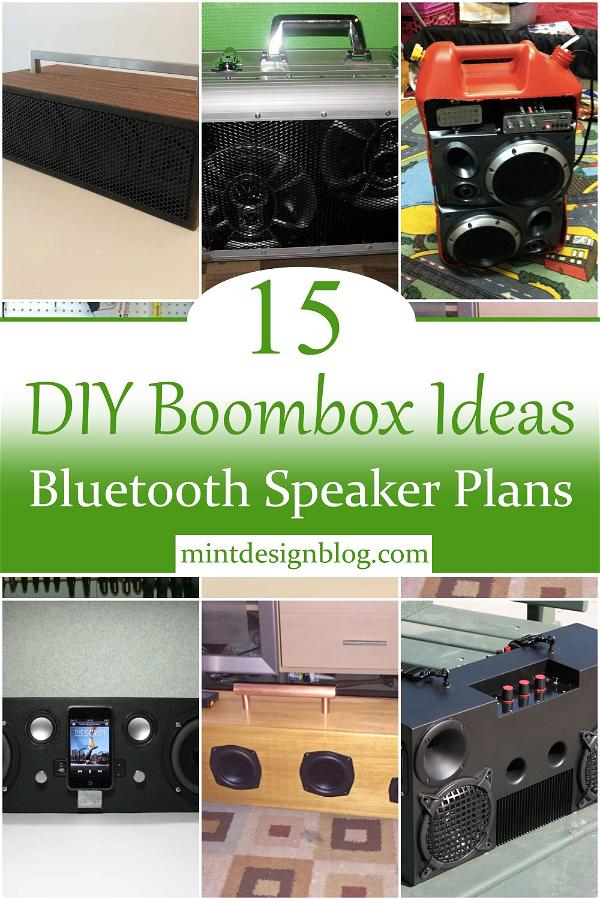 DIY Boombox Ideas
These DIY boomboxes are a great addition to your home or office, and you can rock and roll in developing your interest in office work and spending leisure time at home with these fun projects. So, gather a few tools and some easy-to-find materials and add admirability to your home decor and stereo collection. This collection of boombox ideas will offer you several options to select the best one up to your need; whether you prefer a traditionally styled stereo of the 90s or looking for a modern JBL boombox, you'll find everything by just scrolling below.
Simple Boombox Speaker
There are plenty of ways to make the simplest homemade boombox. But this is one of the best due to its size, ease of assembly, and compact design. The shape of this simple homemade boombox can produce decent sound quality. It's also very loud and can be used in various places such as your home or party. You can build your own boombox with just a wooden board and some paper. It can be ideal for vinyl or CDs, with its design mainly catering to the former.
Ultimate DIY Boombox Idea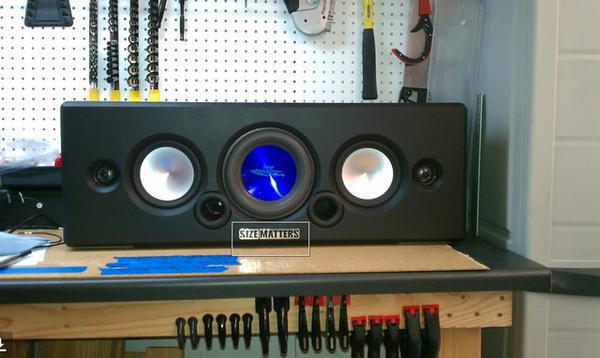 A DIY boombox is an exciting project to build, but you can also make one at a fraction of the cost. Here's how to build a professional-quality boombox that will play music through an iPod or any other mp3 player. And be sure to watch the ultimate DIY Boombox video with tips on building it! Made of ¾" plywood and a set of subwoofer speakers, this boombox is sure to impress your friends. This boombox was designed by my son, who wanted to build a gigantic iPod boombox just way doper!
Portable 2.1 Boombox Buildup
This tutorial shows how to build a portable 2.1 boombox using an old Isetta, two 8" woofers, and two pairs of powered subwoofers. It's perfect for the discriminating audiophile on the go who loves deep bass and rich stereo sound. If you have never built something like this before, you will want to watch a few videos to get familiar with basic construction techniques and methods before diving here. It's designed to be the ultimate portable music experience, with the deep bass and crystal-clear highs you crave. The sleek black design and rechargeable battery allow you to take this boombox everywhere.
DIY Boombox With Car Stereo: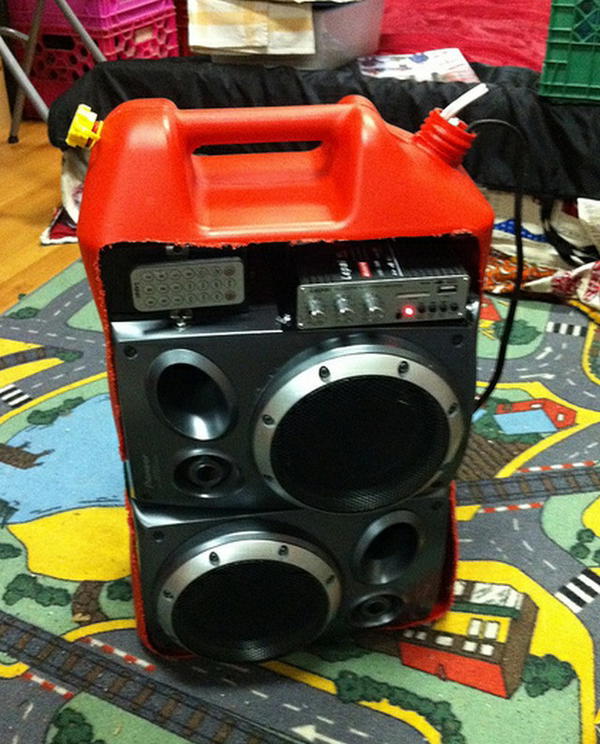 Setting up a DIY Boombox is simple but can sometimes be a little difficult. It simply consists of taking the parts of 12V car stereos and using rechargeable batteries to create the power supply. The process specifically requires a simple structure configuration but bombastic output. Then connect it to an amplifier and, with the help of 12V rechargeable batteries and car stereo 12V. The entire setup process can be done in a few minutes.
DIY Bluetooth Boombox With 12 Hours Playtime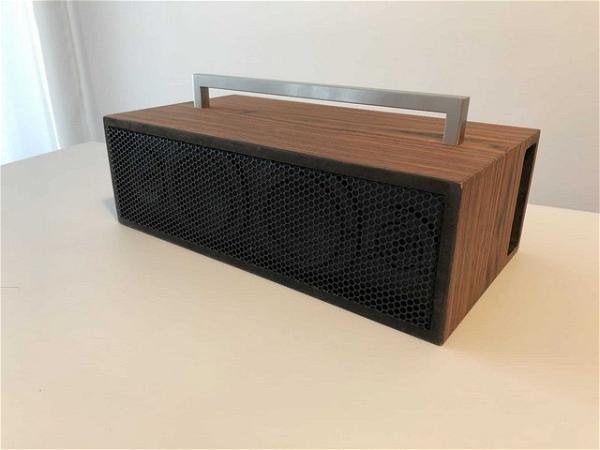 Turn your favorite tunes into portable boomboxes with the guidance of this easy-to-use guide. Make your boombox with just a few items. This DIY project starts with the necessary components and provides the guidance you need to make a portable boombox of your own. It starts with the necessary components and lets you choose the components that fit your needs, then guides you through each step to ensure a working boombox at the end.
Projecting Dependable Boombox
Projecting Dependable Boombox is a handy and sturdy gadget to enjoy your favorite tunes anywhere. It features a built-in rechargeable battery, a microphone input jack, and a retractable antenna. The volume can be controlled from the side or with remote control, and it can play music for 30 hours on one charge! This project is about building your boombox capable of producing really good sound. It's easy to use and comes with a removable speaker and Amp components that you can change out whenever you want.
DIY Boombox Kit: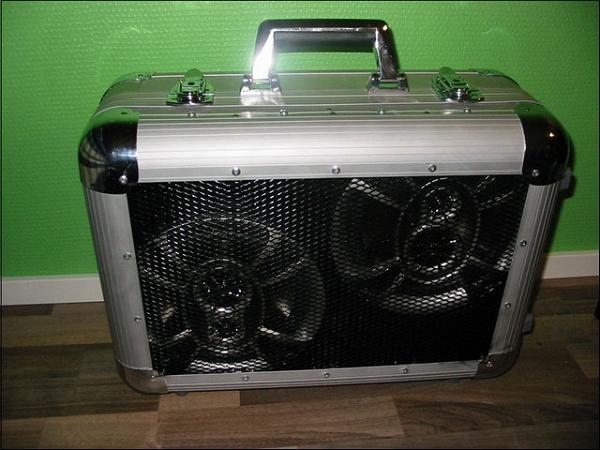 The Ghettoblaster DIY Boombox is a portable sound system built from 5 items: an amplifier project kit, speaker cabinet and speaker, vinyl record player, and battery. This project aims to create a simple, easy-to-use sound system that you can take anywhere. You can also add LED lights as decoration by connecting them directly to the amp or through an LED power adapter. The power adapter with LED lights will serve as your dock when playing music on your device.
Rechargeable DIY Boombox Idea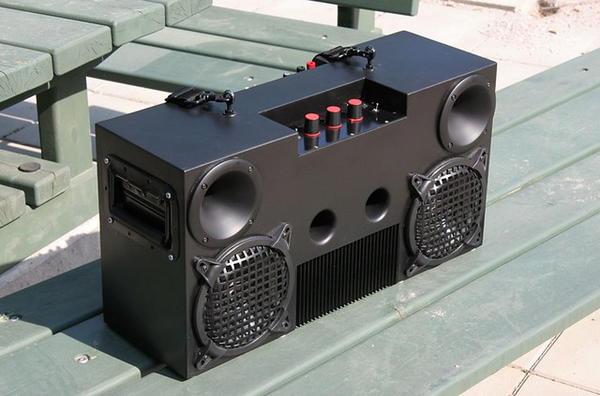 The DIY boombox is a design classic, and today you will learn an easy way to make one. You can use various objects as speaker enclosures or create your design. The important thing we want to achieve is maximum efficiency in terms of sound performance and aesthetics. It produces a unique and unique sound experience by using mini discs. This DIY project can be done at home to create your boombox.
DIY 90's Boom Box
The boom box is a 90s-inspired MP3 player that will be a decent option to add a touch of gratification to your stereo room and to remember the old well-spent days with your loved ones. This project will introduce you to the Bit Board from Brown Dog Gadgets, which helps make the process of coding while using the micro: bit easier than ever before. And you don't have to limit yourselves to just a boom box's components—you can customize it in various ways depending on your needs.
You can also try DIY turntable projects to enjoy your monumental old moments. 
DIY Bluetooth Boombox Speaker
The DIY Bluetooth Boombox Speaker is a perfect piece of tech for your house by creating a wireless surround sound system that you can carry anywhere you go. It is a perfect opportunity to save money and have fun simultaneously. This project is perfect for people who enjoy DIY, music, or who want to create something interesting as a gift. It doesn't require any electronic knowledge, and you don't need to be an audiophile to assemble it.
Portable DIY Boombox With Bluetooth: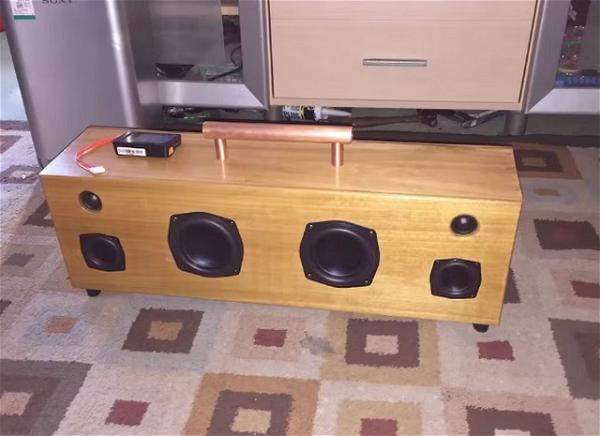 If you want a portable wireless boombox to enjoy music freely, you will find the right one in our store. The wireless Bluetooth speaker is designed with a noise reducer and aptX and has sufficient power so that you can enjoy top-notch sound quality while partying. You can listen to your favorite music on this one just as you would with any other boombox. There is no difference between the two. But there is one big difference, we do not need wires to connect our devices.
How Do You Make A Portable Speaker: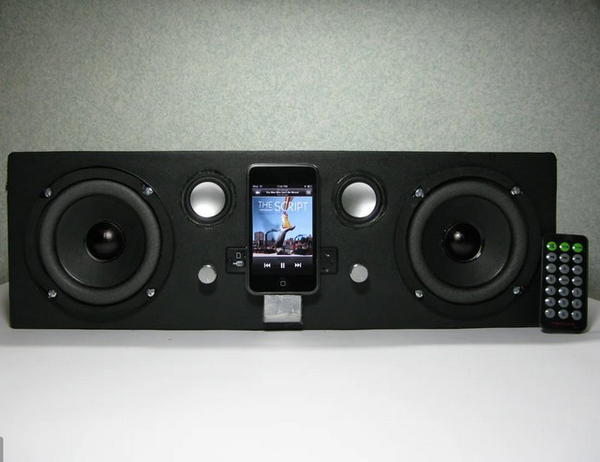 Wish to rebuild your speaker, we have designed a DIY guide with all the necessary items, equipment & instruction to make a real-life boombox from scratch. It is simple to assemble with only a few steps required, but it is an excellent learning experience for all DIY beginners and intermediate skill users. This speaker goes beyond basic amplification to give you an all-inclusive listening experience without needing multiple devices. Music comes alive with this portable yet powerful device ready to be taken anywhere!
DIY Boombox Portable
Boombox is the ultimate portable 6tooth speaker with a beautiful fabric exterior that doubles as a protective sleeve. It's shaped like a carryall, but it's a powerful Bluetooth speaker with clear sound and deep bass. The boombox has a powerful deep bass sound, clear and loud enough to use without headphones! The speakers provide clear sound and deep bass even when listening at a low volume. Enjoy a party and share the joy with your family and friends.
Multimedia Bluetooth Boombox
Multimedia Bluetooth Boombox gets you to tune in to your favorite songs and have a great time. It supports MP3 &MP4 audio files to generate high-quality sound at the home, office, or party. It can also be used as a speaker for your phone calls and streams sound from portable devices through the built-in Bluetooth connection. Follow this easier creation tutorial; within a few hours, you will end up with a result: a functional product that integrates mp3 and mp4 music capabilities with a stylish design, perfect for parties and social gatherings.
DIY The New BoomBox V2
The BoomBox is a high-quality sound system that fits in the palm of your hand. It is a small, lightweight speaker that can be used anywhere, such as at parties and outdoor activities. The BoomBox features a big sound box with a good bass effect, suitable for electronic music. The New BoomBox V2 is an enhanced version of the previous BoomBox and has a greater emphasis on bass and high-performing treble. The sound quality is loud, clear, and suitable for electronic music.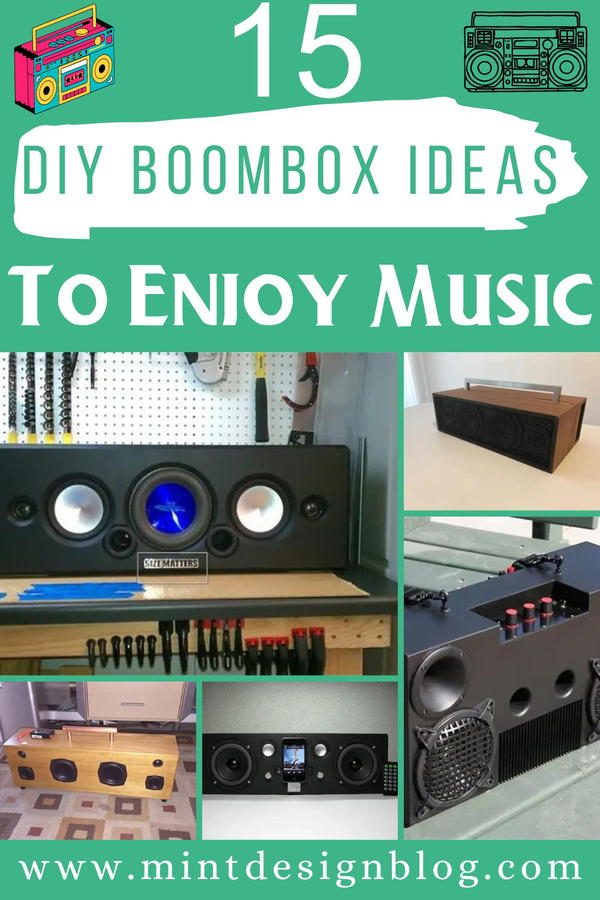 See Other Projects