All the plans you need to build a DIY table saw sled that is cost-effective and will glide easily under your saw and supports larger pieces of wood. The DIY Table saw sled plan is designed to help you build a table saw sled, which is good for cutting longboards, a table saw joint jig, and adding an extension to the saw to add ripping capacity. This article is a "must-have" for the woodworker who has only a 10" or smaller saw. Includes detailed plans with tips for getting the perfect cut and advice for making adjustments for any table saw.
DIY Table Saw Sled Plans

Every table saw owner should own a table saw sled. A table saw sled makes crosscutting longboards much easier. When using a regular cross-cutting method, you have to measure and mark the cut line, then clamp a straightedge to the board. You then have to make several passes with the saw, each time checking to see that the cut is true. If not, you have to repeat the process until you get it right. A sled takes out all of the guesswork. It's basically a jig that holds your board perfectly still while it's being cut. Instead of making several passes on each side of the cut line, your saw only has to make one pass through each piece of wood. Table saw sleds are typically made from a few scraps of plywood or hardboard (Masonite) and some screws or nails.
These 16 DIY Table Saw Sled Plans will show you how to build a simple and inexpensive sled that can be used with most table saws. if you want to get access to some other popular saw option then our list of band saws will surely hope you can get beneficent our series of sawbuck plans if you're dealing with huge sized wood.
Building A Small Table Saw Sled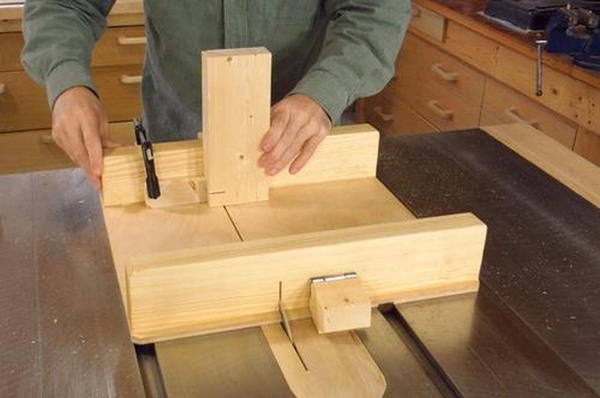 Building a sled is a perfect project option if you want to be able to use the table saw's crosscut fence. If you feel the machine's fence is accurate enough on its own and don't need one, go ahead and skip this section. The sled makes crosscutting safer and more accurate by locking the saw in position using clamps. This means that you don't have to worry about keeping the fence against your material because it will be held in place automatically as you make your cut. This is a sled designed to slide safely along a track.
It's designed as an add-on to a normal miter gauge and has the ability to allow you to cut wood at angles other than straight, such as bevel cuts. A small table saw sled is an invaluable accessory for any serious woodworker. The sled has a number of useful features including quick-change stop blocks, a miter slot with replaceable angle stops, several built-in clamping surfaces, and dust ports for hooking up shop vacs or other dust collection devices.
How To Make A Table Saw Sled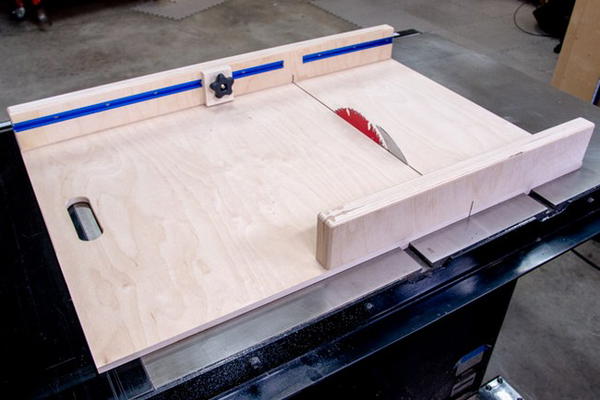 Table saw sleds are very useful in the workshop for crosscutting and mitering longboards, and for taking a piece of wood from rough cut to finished. Additionally, table saw sleds make accurate cuts very easy for anyone who's interested in learning about table saw or milling techniques. Carpenter and amateur woodworker Chuck Bender of This Old House shows a simple method of constructing a sled for cutting joints on the table saw.
Constructing a sled is one of the fastest, easiest, and safest ways to use a table saw. A sled allows you to rip long, straight lines without the need for clamps or other devices to help hold the wood down. This sled is a nice addition to the home shop. It is a fun project for the new woodworker, or handy for the experienced one to grab out of the toolbox. Have your own ideas? You can change it some or make it your own design.
Easy Table Saw Sled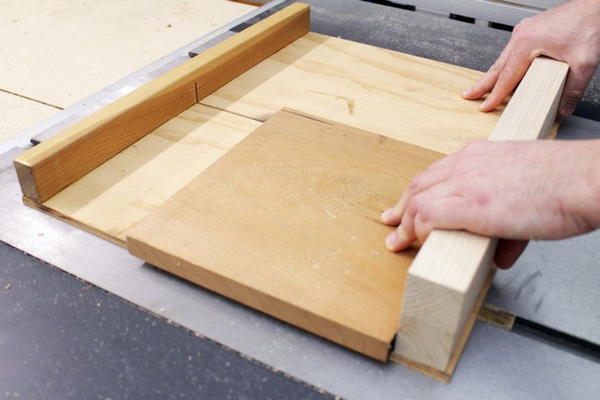 Make your own sled for safely using a table saw. This is a great way to get full-size material cuts without taking up extra space and without a lot of extra effort. A portable DIY table saw sled makes it easy to cut perfect crosscuts and rip cuts with accuracy and safety. The Easy Table Saw Sled works with both miter and compound table saws and provides four work supports that hold your material firmly in place.
This sled is a convenient alternative to traditional shop sawhorses for supporting your saw when making precision crosscuts or ripping lumber. This will make ripping long stock very easy. You can also make cross-cuts. Just clamp it to your fence, lock it down and cut away! It is simple to build, and easy to use. Even beginners can make professional-looking cross cuts with ease. This jig can be used on miter saws, table saws, or radial arm saws
How To Make A Simple Crosscut Sled
This DIY Simple Crosscut Sled is a great project for beginners needing to practice their crosscutting and ripping skills. Dedicated crosscut sled for accurate and repeatable cuts to the thickness required, at the rate the wood can be removed safely. This is a very simple sled for crosscutting. It will give you a great experience for yourself and for your friends when you are making something. And the best thing is, it is all about DIY, about the convenience and satisfaction of your own experience. You can build a simple sled to ride on your saw and get perfect cuts every time.
This is a quick project that almost anyone can build. One side for shallow cuts for making multiple passes, the other for cuts to the full thickness of the blade. Using a stop block could never be easier than lining up this cunningly designed guide for a perfectly centered cut. With a few basic tools and some patience, you can have your own DIY crosscut sled. You can go through everything you need to know to build a powerful and accurate crosscut sled.
How To Make A Table Saw Sled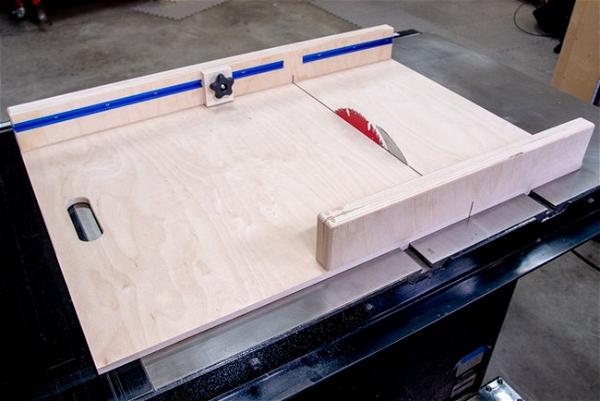 Looking for an awesome gift for Father's day? Or perhaps a sweet wedding-day present for your favorite handyman? This DIY Table Saw Sled is the ultimate recipe for fun and function! It's easy to make, and fits perfectly on benchtops. This DIY table saw sled makes cutting straight, accurate lines a breeze. It's versatile, useful, and my favorite new tool. DIY Table Saw Sled is the best alternative to a table saw. It is a great solution for ripping longboards and reduces the space required to store a table saw completely. This table saw sled is easy to build and an extremely sturdy table saw accessory.
It has a full range of motion and can hold very large pieces of wood. The size makes it possible to cut large pieces of lumber into manageable sizes. This table saw sled takes all the guesswork and guesstimates out of your cuts, allowing for perfect cuts every time. The solid oak frame provides a stable work surface for your projects, allowing you to stand at a comfortable working height. When you're done with a blade, simply remove it from the top of the sled, set it on its 2 removable support arms, and use it as an outfeed or temporary storage area for other blades!
An Improved Crosscut Sled For More Accurate Cuts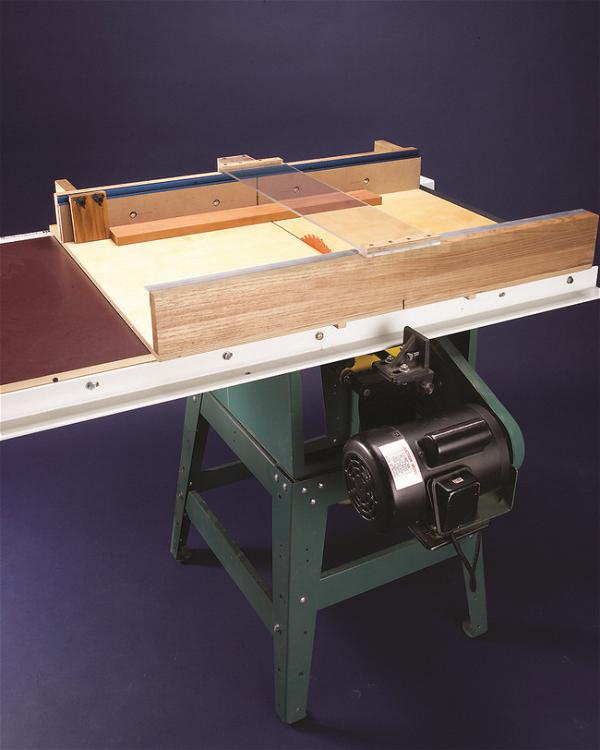 This improved crosscut sled is a great addition to your table saw. It slips in at the back of the saw and can be quickly removed when not in use. It provides a stable platform for crosscutting, with a fence that pushes the wood into the blade and stops it from springing to one side. The stop bar sets your cutting width by measuring off the edge of your miter gauge slot. Make more accurate cuts with the improved CrossCut Sled from Festool. Designed to be compatible with any T-track, the sled can be used in place of the fence on most saws to make crosscuts or even rip cuts.
What's more, it features a clamping system that makes it easy to reposition precisely wherever you need it—even in deep cuts. Festool's high-feed roller system is designed for maximum cutting smoothness, and can be angled for angled cuts… The Dozuki Precision Crosscut Sled is a power tool accessory that is designed to keep your lumber saw cuts flat and accurate. This Power Tool accessory looks like a saw with a stand, and when you install a crosscut sled in this stand, it becomes a crosscut sled.
45 Degree Table Saw Sled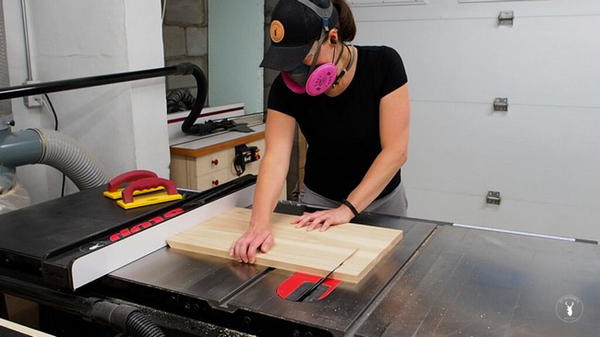 Turn every table saw into a miter saw. Easily produce picture-perfect crown molding, flooring, and casings with the 45 Degree Table Saw Sled. Mounted directly to your table saw fence, the sled makes 45-degree cuts at a 90-degree angle for tight corners, interior angles, and bevels all in one simple setup. It's the perfect accessory for homeowners who love to remodel their own homes on a budget, or professionals that need to do odd cuts and need fast setup and accuracy. The 45 Degree Table Saw Sled is designed to allow for greater cutting freedom and superior cuts. With a sturdy metal base and a precise angle gauge, this sled will help you achieve professional-quality cuts every time.
The Wish List has been temporarily disabled but will soon be up and running again. This sled for your table saw is designed to help you make accurate 45-degree cuts on the stock as wide. No angle scale is required! The table saw sled is a great addition to your table saw and can be used in place of an adjustable angle table saw fence. Replicate compound angles from 15 to 45 degrees with this easy-to-use sled that clamps to nearly any table saw using the included T-bolts. It allows you to perform various mitering and beveling operations for complicated construction projects or picture frames with ease.
Table Saw Megasled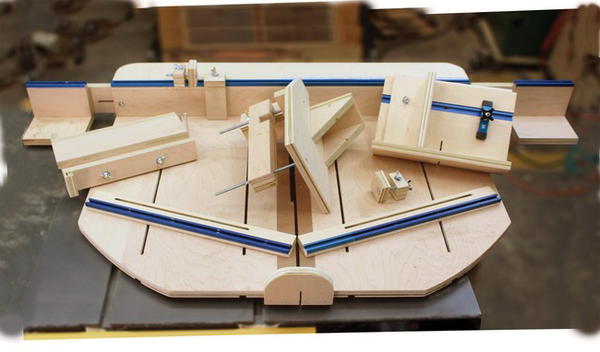 The Table Saw Megasled is the answer to all your questions. Now you can rip large panels and sheet goods with ease! Tear out your troublesome plywood and cut up your drywall in half the time it takes on a crosscut sled. The Table Saw Megasled is designed for any table saw with a rip fence measuring 8" or greater. It's lightweight, portable, and comes fully assembled for fast use. The Table Saw Megasled features a large middle shelf for table saws and other power tools, as well as storage pockets along the back..
Start your next project with ease. The ultimate portable table saw the solution. In one easy step set up your portable table saw and you are ready to cut. Now expand or collapse in an instant with a one-foot button push! The Table Saw Megasled gives you the ease of a portable table saw with the latest in safety technology to help prevent kickback similar to other products on the market today.
How To Make A Cross Cut Sled For A Table Saw
Q
Are you tired of a table saw that makes it hard to get straight cuts? A cross-cut sled for a table sale is, by far, the easiest tool that you can buy to ensure perfectly straight cuts. Would you like to make a cross-cut sled for your table saw out of plywood? This is a great basic jig that converts any table saw into a cross-cut saw. A high-quality, portable crosscut sled is the key to repeatable accuracy when ripping wood on the table saw. This article describes how to build and use a simple, cost-effective sled.
Make sure to securely clamp it down on your table saw to eliminate all movement. Then, go ahead and cut through those small pieces like a charm! It's only a matter of time before you wonder how you ever got by without one of these. The sled base consists of two pieces of plywood that are held together with a few screws and bolts, with the top piece being mounted on rollers so you can push it back and forth smoothly. The end result is a sled that is every bit as precise as the one you can buy commercially but at a fraction of the cost.
6 Tips To Building A Better Cross-cut Sled For Your Tablesaw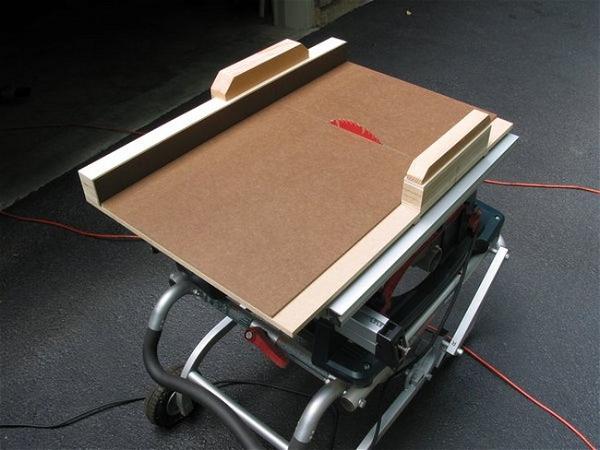 Searching the internet for tips on how to build the perfect cross-cut sled for your table saw? Here are some great tips so that you can create the perfect cutting sled for your table saw! A cross-cut sled is an essential tool for aligning a table saw for cross-cutting operations. In this video, we show you some tips to build a workable, user-friendly, and secure cross-cut sled for all your future cross cuts! Consider your crosscut sled an extension of the table saw, one that makes crosscuts easier, safer, and true to the mark every time.
To keep it there, adjust and align your sled correctly, use a bit of care when moving it on and off the saw table, and never use your sled with the workpiece held against or beneath the sled's guide rails. Making a sled that can cut cross-grain is tricky. If the blade height is too high when the miter gauge is aligned with the fence, it will dig into the workpiece and push it away. If the blade height is too low, it won't cut completely through.
Small Parts Crosscut Sled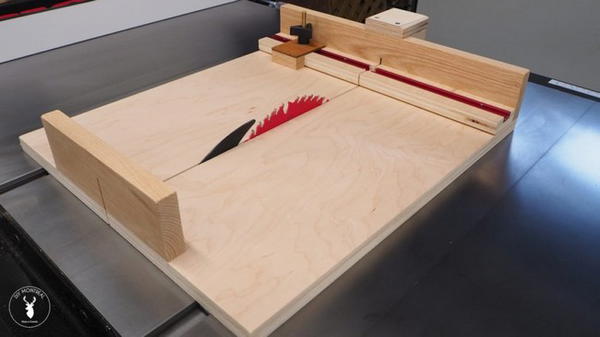 The Small Parts Crosscut Sled is designed to make crosscutting precise, straight cuts on small parts such as wire mesh and dowels. Whether you're making furniture, prototypes, or crafts, you'll appreciate the precision of this sled. It's also portable enough to take with you anywhere your need takes you. The Small Parts Crosscut Sled is a great tool for precisely crosscutting small pieces of wood. It works with standard miter saws that have a digital angle readout.
The sled tracks accurately and pivots to remain flat on the table, preventing binding. Whether you're a beginner or advanced builder, this versatile crosscut sled will help make your work easier, and more accurate. Sled Dog Engineering makes quality products that are affordable and easy to use-the first sleds designed specifically for the small parts modeler. The sled slides freely to make square cuts in a variety of materials such as brass, plastic, basswood, balsa, and more!
Precision Crosscut Sled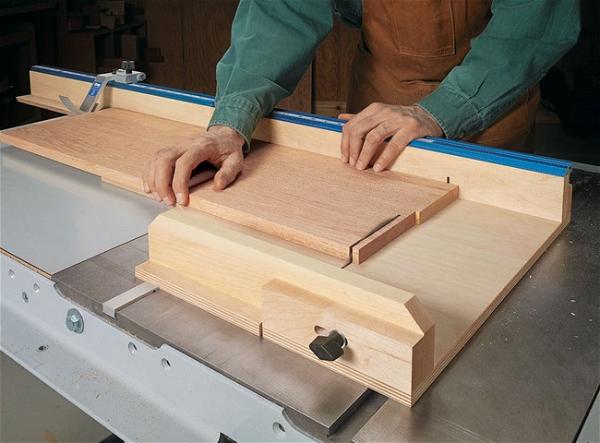 Imagine effortlessly crosscutting sheet goods. Now imagine doing it on your miter saw. The Precision Crosscut Sled makes it possible. It's an add-on that turns your compound miter saw into a precise table saw an alternative, and it fits virtually any miter saw on the market! No more wobbly pieces or measuring guides. No more errors. Crosscuts are easy and accurate with this precision crosscut sled. Keep your saw's cast-iron top on the sled during cuts to ensure support and avoid snipes. The sled also supports your work at virtually any length.
A simple miter-cutting stop helps you make accurate angled cuts without additional parts. The Precision Crosscut Sled holds the rip fence in precisely the right position while allowing quick and easy alignment of crosscuts. It works with zero-clearance inserts, as well as with factory-included sled extensions that increase the travel of the sled. .
How To Make A Tablesaw Crosscut Sled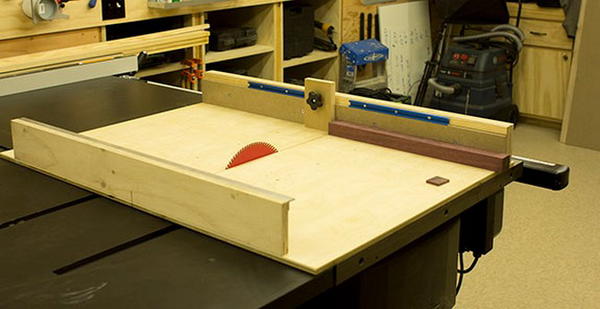 This crosscut sled is great for crosscutting small workpieces on the table saw. The sled's base and fence make it easy to align a workpiece against the fence and make accurate cuts with minimal tear-out where more than one blade passes through the work. A sled for crosscutting plywood, melamine, and other sheet goods. For inserting into the miter slot on your table saw to feed wood through at a fixed angle, making it much easier to cut straight lines.
The DIY Tablesaw Crosscut Sled is an affordable, easy-to-build jig for manually feeding boards through a table saw. Perfect for cutting a longboard into shorter pieces, or cutting multiple pieces exactly the same size, this jig can handle 4×4 boards with ease. The DIY Tablesaw Crosscut Sled includes plans and the hardware you'll need to get started cutting lumber faster.
Simple Table Saw Sled with FREE Plans
This table saw sled is designed to fit any miter saw and allows you to rip accurate, repeatable cuts every time. Need perfect cuts on a sloped shelf? Trick out your table saw sled with a micro-adjustable rear fence stop, and the exact cut is guaranteed. This simple table saw sled is a handy "jig" that allows you to cut accurate miters, or even crosscuts, including joints such as a picture frame or box joints.
Not every table saw is a cast-iron workhorse. Sometimes you just need something simple and a good sled is a perfect solution. Save big when you buy the sled completely assembled and shipped to your door. Pieces are precision fit to guarantee accuracy and ease of assembly; have no glued together parts that might fail over time. The construction methods are also pretty simple, making it an ideal first-time machinists project or gift for someone who loves working with wood.
How To Make A Simple Cross Cut Sled For Your Table Saw
It is surprising how few tables saw owners make a cross-cut sled for their saws; but it is one of the easiest jigs you can make. This is because a crosscut sled, aside from being quick and easy to build; has many other uses when ripping wood. Such as using it to make a long straightedge for use with the miter gauge or for support for longboards.
The concept behind this design is to use as few parts as possible; but still offer rock-solid stability and provide great dust management. Plan to spend about 1 hour of work time to put this together; certainly, less than that if you are more experienced at building shop fixtures like this. Making a cross-cut sled to help move your workpiece across the blades of your table saw will make cross-cutting easier, safer, and more accurate.
How to Build a Table Saw Sled
If you're a woodworker, there's one more piece of equipment that you might want on your workshop floor: a table saw sled. A sled for your table saw provides increased accuracy as well as safety for ripping thin stock and making very long cuts. Done correctly, it's easy to build your own in an afternoon. It's a tool designed to make the safety, accuracy, and efficiency of your crosscut work easier.
A table saw sled is the easiest and cheapest way to cut accurate tenons. There's no measuring, no math, and no chance of cutting the wrong length tenon. Instead of buying a sled, build one that attaches to your shop-made jig; so you'll have the sled when you need it. No matter how large or small the project; there comes a time when you need to cut accurate lengths of wood.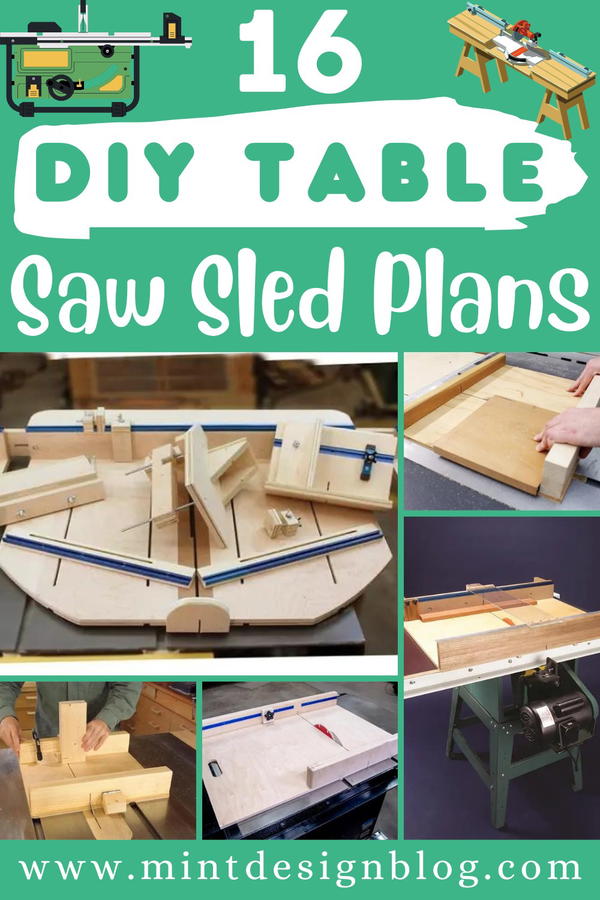 See Other Projects