Wood countertops are becoming more and more popular. Wood can be a beautiful, natural material, but it's also prone to water damage and not very durable. So why would you want wood counters? Wood is one of the most accessible DIY materials to work with and can add an extra touch of warmth to a kitchen. Here are unique DIY wood countertops ideas for making your own. In this article, We'll show you how to make a wooden countertop from scratch, using salvaged wood from old furniture, make a painted countertop, and much more!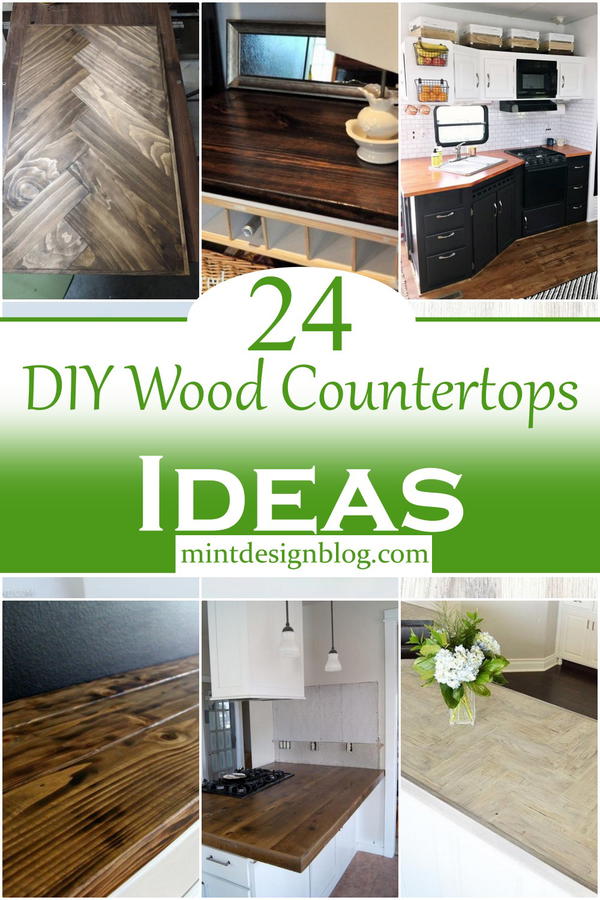 Wood countertops are a trendy choice; From their unique look to the fact that they can be stained to match any space perfectly, they are an option worth considering. But why choose wood? Here is the deal: you can make your DIY wood countertop. And there are plenty of reasons why people choose this type of countertop for their home when it comes down to it. These DIY wood countertops are also a fun and affordable way to add warmth, style, and character to any kitchen. Whether you're looking for something rustic or modern, we've rounded up 24 of our favorite DIY wood countertop ideas that will inspire you to get started.
Are you looking for ideas to add a wood countertop to your kitchen? We have collected 24 DIY wood countertops design ideas to share with you.
You Can See More: 23 DIY Kitchen Table Ideas
DIY Wooden Countertop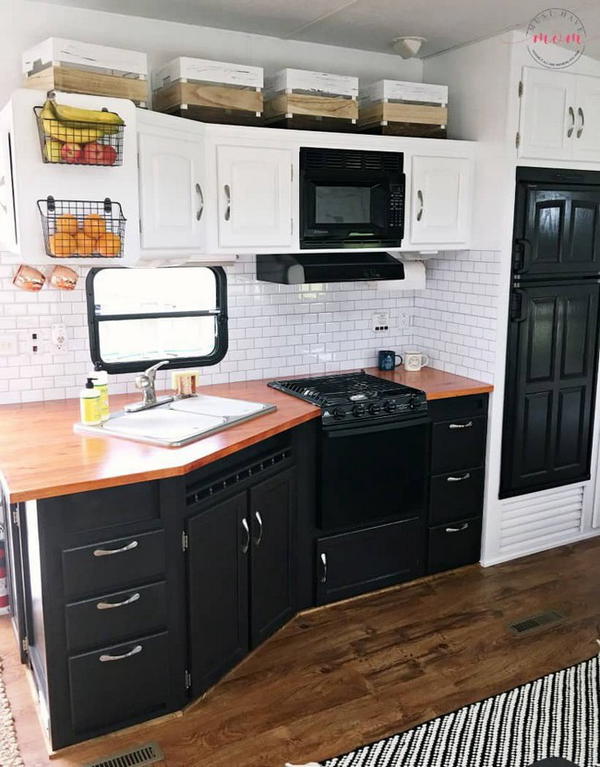 Have you ever wished to make your old countertop feel new again? If yes, then this DIY project is an ideal one for you. Making this wooden countertop will require some woodworking materials and skills. If you are skilled enough, creating a new countertop for your cabinetry can be a great way to give it a fresh look. There are some required tools and materials before starting this project. You will need to make sure that you follow the step-by-step process properly to make your wooden countertop look great.
DIY Butcher Block Countertop
Do it yourself butcher block countertop is a fantastic look for any kitchen. It is an ideal countertop to have in your kitchen if you are the type who likes chopping and cutting in the kitchen. Butcher blocks are elegant and beautiful with their natural wood grains, but they can also be slightly pricey. In this video tutorial, you'll learn how to install your butcher block countertop with all the tools and materials you need.
DIY Wood Countertop From Plywood And Laminate
DIY wood countertops are often found in kitchens, bars, and cafes. They are used as an alternative to the typical stone or tile countertops, which require more maintenance and cleaning. If you want something different yet uncommon, why not try making your own instead of buying a ready-made one? This project video will teach you how to create a DIY wood countertop made of laminate and plywood. It's enjoyable to follow along with, and you could be making your countertop in no time!
Wood Countertop Under $60
Making a DIY wood countertop seems to be cliche nowadays. It is used in many homes and restaurants as an alternative material to marble or granite. It is cheaper than those other materials, but it offers elegance and warmth too. Under $60 budget will allow you to make your low-cost wooden countertop without breaking the bank. It's also quite simple and easy to make, perfect for those who have little woodworking experience. This tutorial includes everything you need to know about making a butcher-block countertop of your own!
Herringbone Wooden Countertop DIY
A beautiful and vital addition to any kitchen or workplace, a wooden countertop looks great and can add a classic style of elegance that cannot achieve in other types of countertops. It is made especially for those who love the unique look and want to make your kitchen stand out. The Herringbone Wooden Countertop DIY will take you some time to complete but is well worth your efforts when you see the finished product.
Butcher Block Countertop From Scrap Wood
This DIY project will teach you how to make a butcher block table from scrap wood. This kind of table would be very useful in a kitchen with no countertop. Butcher block tables are much more durable than regular wood tables and last for many years. It is a DIY project that will take some time and effort, but it will be worth the action. The making process is straightforward to follow.
Pallet Wood Countertop For Outdoor Kitchen
This pallet wood countertop is made from recycled material. It is easy to install and will not crack or warp like regular plastic countertops, and is made from pallet wood, not a composite. It makes them highly sturdy and long-lasting, and also gives them an authentic look that will impress anyone who sees them for themselves. Although it is not as smooth as a regular wooden countertop, it looks great.
Build & Install Butcher Block Countertop
If you're looking for a DIY project that's functional and unique, building a butcher block countertop is a fantastic option. The Butcher block is beautiful and durable, and it will add warmth to any kitchen. In this video, you will learn the steps of creating your butcher block countertop with nothing more than essential tools and simple steps. The process can be time-consuming, but it's possible, and this video is here to help you along. It will also give you tips, tricks, and resources that can help get you started or keep going if you get stuck on a step.
DIY Wood Countertop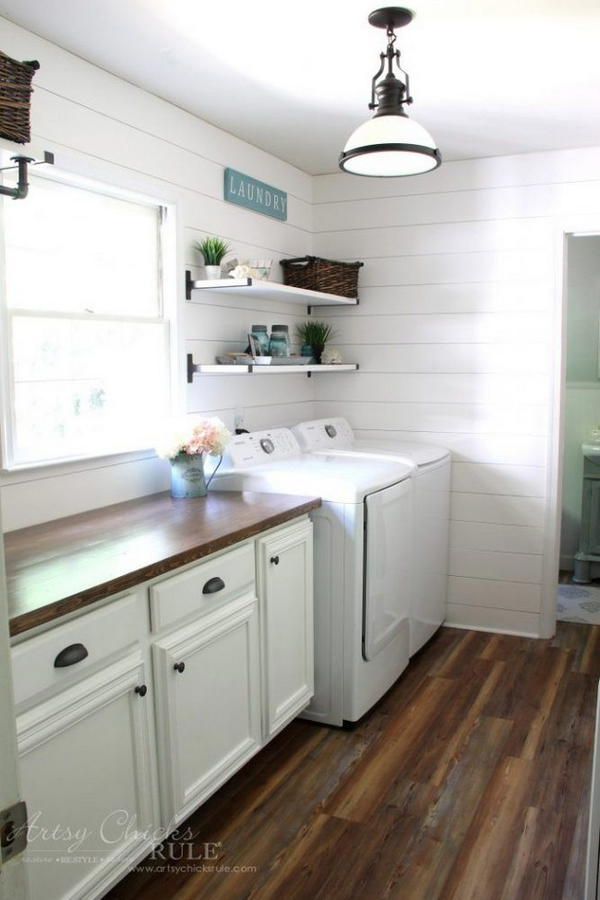 If you want to upgrade your kitchen, it is vital to consider the wooden countertop. Wooden countertops are always looked upon as beautiful and classy. An added benefit is that they require less cleaning. If you plan to install a wooden countertop in your kitchen, this DIY project will teach you how to do it in the easiest way possible. The method is pretty simple, but you're going to need to invest some time and effort into the process. The wood countertop has a lovely finish with a dark brown stain and white painted cabinets.
Beautiful DIY Wooden Countertop For Bathroom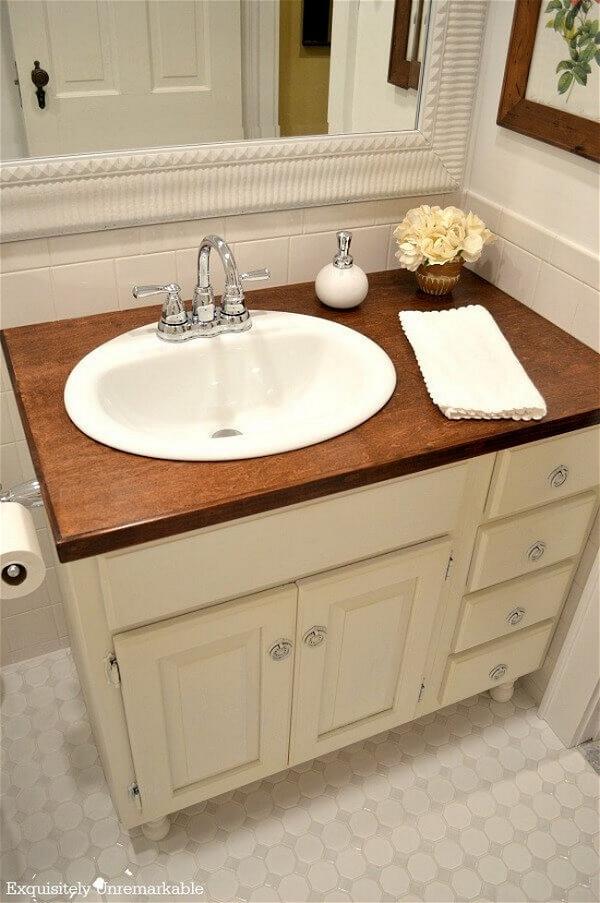 Bathrooms have traditionally had marble countertops; however, the trend nowadays is to have wooden ones. Wooden countertops are much more affordable, and they will add a natural element to your bathroom. This beautiful DIY wooden countertop offers an exquisite look to your bathroom. It will add significant value to your bathroom. If you are thinking about having one for your bathroom, here is a step-by-step guide to making your own using reclaimed wood and essential tools.
DIY Butcher Block Countertop
If you are looking for a way to personalize your bathroom, using a butcher block countertop is an excellent idea that not only adds style to the space but can also improve functionality. The designer of this project was able to create a beautiful look for his home without spending a lot of money. DIY Butcher Block Countertop is a straightforward project, but the results are worth it. You will be amazed at how great your bathroom looks once it is completely set up with this butcher block countertop.
DIY Butcher Block Countertop (Walnut & Maple Long Grain)
If you want to create a butcher block countertop for your kitchen and have some woodworking skills, this will be a fun project. This DIY tutorial will teach you some of the essential steps in creating a beautiful butcher block countertop. This simple woodworking plan makes it easy to make your own custom butcher block countertop. This DIY butcher block countertop is made from walnut and maple, and it is a beautiful accent for your kitchen. The pattern on the countertop is amazing, and you will love this design.
Farmhouse Style Wooden Countertop DIY
If you are looking for a farmhouse-style countertop, this DIY project is worth considering. It is great to see that many people have tried and tested their skills in this type of furniture making. This DIY project is easy to pull off (with the right tools and experience) but worth it. If you know how to use hand or power tools properly or have a pro handy, this project will be a breeze.
DIY Reclaimed Wood Countertop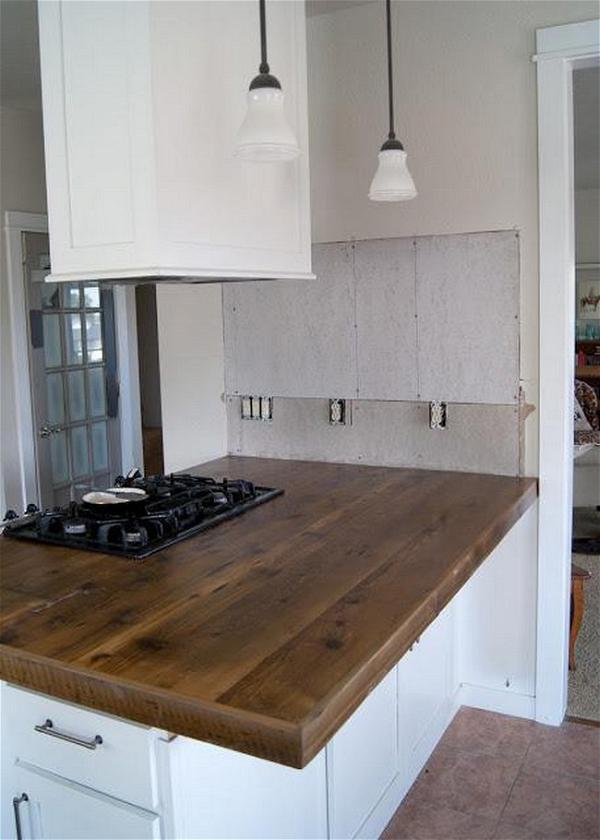 Creating a countertop from reclaimed wood is an easy process that will save you money. Adding new life to an old piece of wood can also be quite fun and satisfying. Follow this guide, and you'll have your very own DIY reclaimed wood counter in no time. This DIY Reclaimed Wood Countertop is a handy, simple project for anyone that wants to create their kitchen countertops. The durability of the wood is excellent for withstanding everyday wear and tear in a busy kitchen.
Faux Wood Countertop DIY
With this DIY project, you will get to revamp your kitchen and create a beautiful countertop that looks like wood. This faux wood countertop is cost-saving and perfect for beginners with little or no woodworking experience. The end product of this DIY project is stunning, and it does not take much time or effort to craft!. With these simple steps, you will have an eye-catching kitchen surface that you can be proud of and enjoy for years!
DIY Salvage Wood Countertop Therapy
If you love making your countertop but don't want to pay for expensive materials, try this no-cost DIY tutorial. In this salvage wood countertop project, you will learn how to refinish an existing piece and cover it with a new top using just a few simple tools. You can custom-build one that is unique and matches your home or kitchen décor. You'll also find some great tips for sanding, staining, and sealing your wood countertops.
DIY Wood Countertop To Granite
A simple yet beautiful DIY project will help you create a granite countertop that's perfect for your kitchen. This tutorial will show you how to transform your wooden countertops into a beautiful granite countertop in just a few easy steps. You can follow this guide easily and have a new granite kitchen without breaking the bank. You will also be able to see the difference between wood and granite once you're done with the process. It's that easy, and it only takes a day or two!
Herringbone Wood Countertop DIY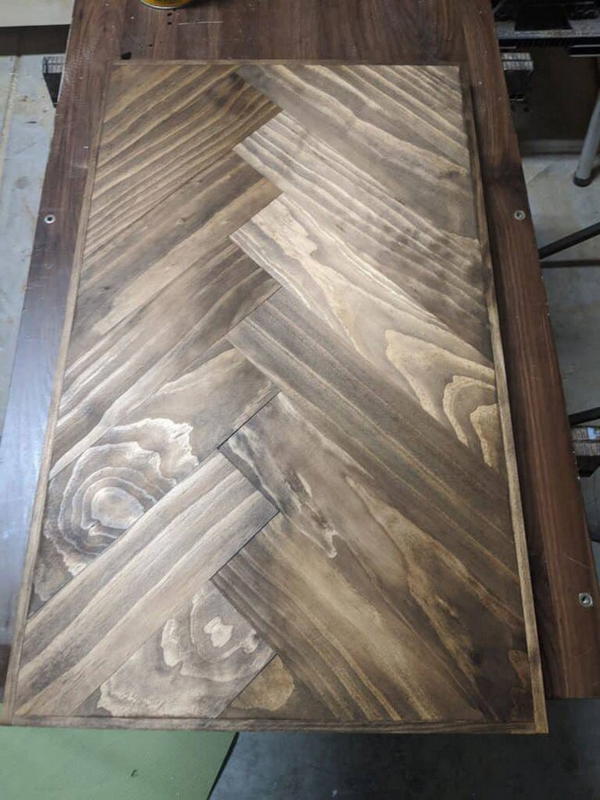 This herringbone wood countertop is a beautiful DIY project that requires you to be able to do some simple woodworking. You can make this countertop even if you are just a novice in making your wooden countertop. It is very easy to make, and the detailed step-by-step instructions will guide you through the process of making this fantastic DIY kitchen countertop. In the end, it will give your kitchen a beautiful and unique look.
DIY Torched Wood Counter Under $50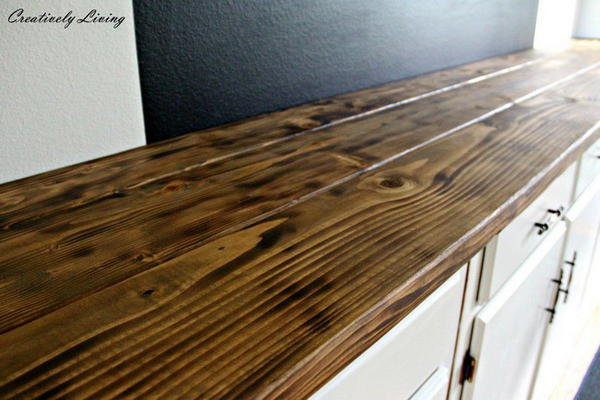 Would you like to make this rustic DIY torched wood counter? This project is a perfect solution for those who want to make their kitchen look stylish. The best part is that you can make it in less than $50. You will learn how to design your wooden countertop, and this tutorial takes only a few hours. You will also learn how to apply burned patterns to your countertop, what tools are needed, how to finish the edges of the countertop, etc.
 DIY Wooden Countertop For $10
As shown in the picture, you can get a nice wooden countertop for your kitchen by making one yourself. It is quite easy to make, and you don't even need many tools. Keep on reading for our guide on creating an inexpensive countertop using simple materials that you can get from the hardware store. The result will be a beautiful, durable, and highly functional countertop that matches all your other furniture.
DIY Herringbone Wood Countertop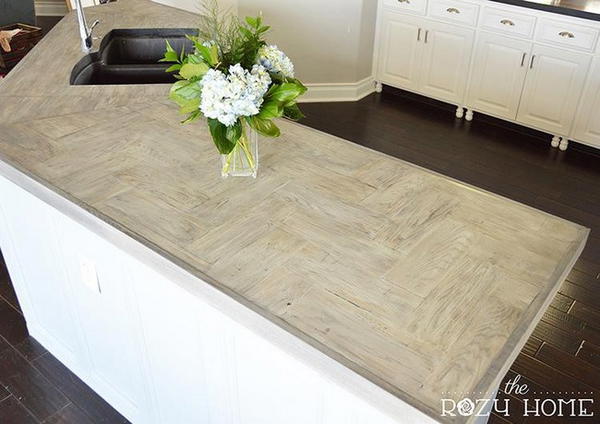 Are you looking for a unique DIY project? This herringbone wood countertop tutorial will guide you through the simple steps of building a new countertop. This guide provides detailed instructions to help you create your own using all essential tools. Ensure that you pay attention to completing the process with ease. This wood countertop will make you wonder why you did not try this earlier. It is a simple project that you can do in just a few hours of your time, and the result will leave you amazed.
DIY Wood Countertop Idea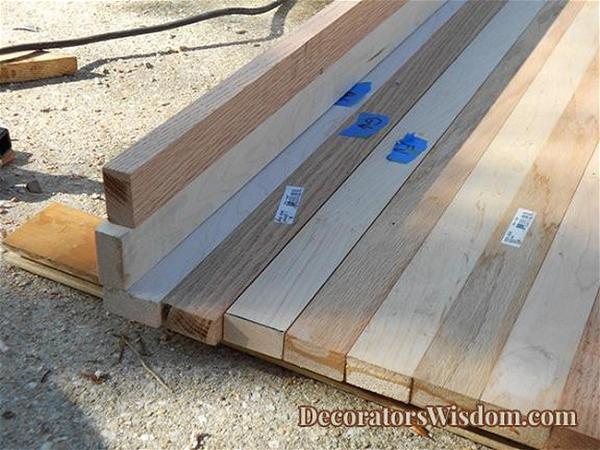 You have decided to remodel your kitchen and living room, but there is one problem. You don't have enough money to buy new furniture. Instead of throwing out some money on new countertops, why don't you try this fantastic idea? Make your dream of having a wooden countertop come to life by using this easy wood countertop idea. The results will leave you breathless, as it is simply stunning. The DIY wood countertop can be made in just a few hours and with the right tools available in your home or garage,
Shiny Wooden Countertop DIY
If you're looking to add some character and creativity to your home, this is a great DIY project. This isn't a complicated project for anyone who has some woodworking skills and the desire to add some personality to their living space. It requires some materials, like wood sheets and paint, and some tools. But once you have all the materials, this project shouldn't be too complex. This DIY video shows you how to create a beautiful countertop in your own home at a fraction of buying one from a store.
DIY White Oak Epoxy Countertop
Sometimes we are limited with the materials we have on hand, so it's nice to be able to find a clever solution. In this tutorial, you will learn how to turn a standard wooden countertop into a unique countertop that looks like it is covered with mirrors! The end product of this DIY is breathtaking, and it provides a nice upgrade from your average countertop. With this DIY project, you will fall in love with how easy it is to transform an ordinary wooden countertop into a beautiful surface!
See Other Projects