This list of crochet puff patterns offers a range of lovely pillows, blankets, plush toys, washcloths, scarves, earrings, ear warmers, and much more for you to create for those you care about.
Crochet puffs are a fast, easy, and fun way to quickly make up a handmade item. Start with one of these wonderful free crochet patterns and crocheting your puff-inspired accessories. Whether you enjoy making home decor or fashion accessories, you will find free crochet patterns in this collection suited for all skill levels. There are many ways to create with puff stitches, and these 25 free crochet puff patterns will show you how! The puffs add so much dimension to your work when you use them in different stitch combinations or as their own patterns. So, without wasting any time, look at some of my favorite patterns using this technique, great tips and tricks, and super exciting and stunning accessories.
Easy Crochet Puff Stitch Patterns

The beauty of puffs is that they can be used for almost anything you can think of! These 25 crochet puff patterns are some of the best projects for beginners because they only require you to know a couple of basic stitches. If you're new to crochet, learn how to chain and double crochet first, then come back and try one of these free crochet puff patterns. Once you get them down, you can use puffs in many different projects. They're easy to add to hats, cowls, bags, scarves, and more! Use crochet puff patterns in hats, sweaters, scarves, and other projects where you desire a little texture in your design.
Uses Of Crochet Puff Patterns
Crochet puff patterns are versatile.
They can make decorating fast and easy.
Great way to recycle old yarns.
Crochet puff patterns are great for home decorating and gifts.
What Are The Different Types Of Crochet Puff Stitches?
Crochet puff stitches come in a delightful variety, each adding texture and dimension to your projects.
The classic puff stitch is created by pulling up multiple loops through one stitch, then closing them off with yarn, forming a small "puff" on your fabric.
The bobble stitch, a close cousin to the classic puff, is slightly more rounded and created by partially completing a series of double crochet stitches before joining them.
Another variant is the popcorn stitch, consisting of a group of completed double crochet stitches that are worked into the same space, then joined together by pulling the first stitch through the last to create a popcorn-like texture.
The cluster stitch, also related to the puff family, is made by partially completing a set number of basic stitches, such as double or treble crochet, in the same stitch or space and then finishing them together.
Each puff stitch variation adds a unique touch to your crochet projects, allowing you to experiment with textures and patterns that bring your creations to life.
Crochet Blue Puffs Washcloth
The Crochet Blue Puffs Washcloth pattern is a delightful, textured design that adds a pop of color to your bathroom and provides a luxurious exfoliating experience. Crocheted with love and care, the blue puffs washcloth pattern incorporates delightful puff stitches that create a visually appealing and tactile piece. Ideal for pampering yourself or gifting to loved ones, this crochet washcloth pattern will undoubtedly elevate your everyday cleansing routine. So grab your hooks, and dive into the crochet world with this splendid Blue Puffs Washcloth pattern!
Crochet Puff Hat And Fingerless Gloves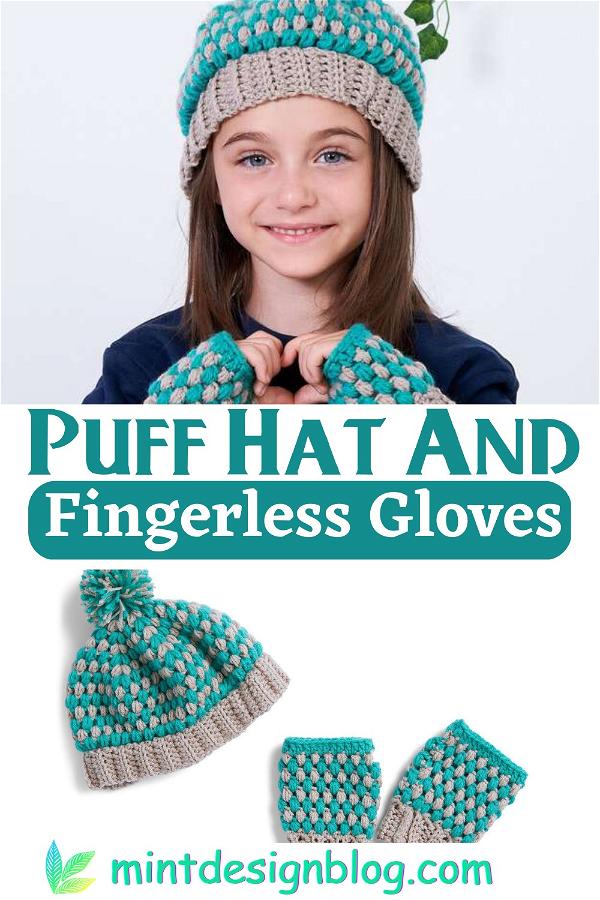 This fabulous, cozy ensemble is perfect for keeping you warm and stylish during the cooler months. The charming puff stitch adds a delightful texture to the hat and gloves, making them an eye-catching pair you'll love to show off. This crochet pattern is an exciting addition to any winter collection, ideal for personalizing your winter wardrobe or creating heartfelt handmade gifts.
Crochet Puff Scarf Pattern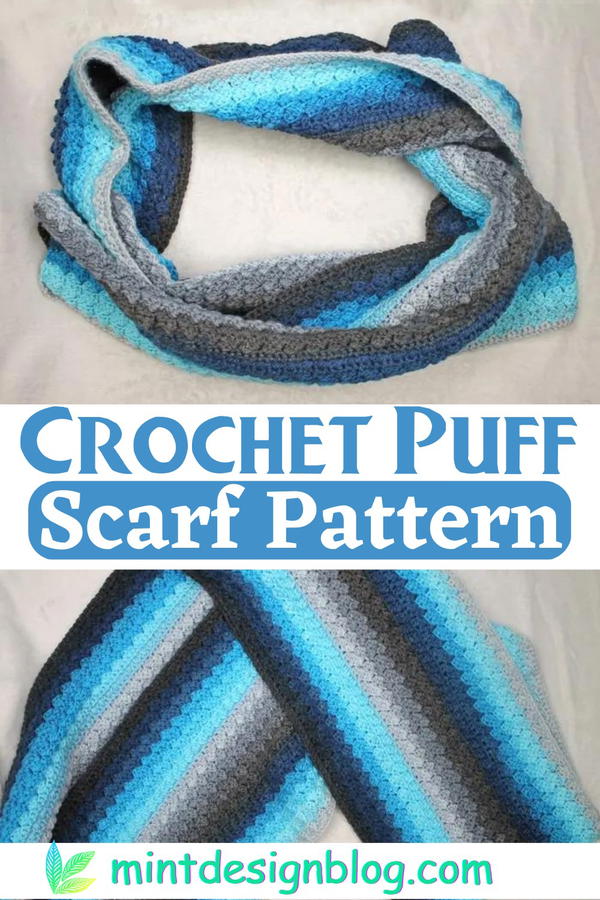 This exquisite accessory combines style and warmth, perfect for elevating your outfit during chilly days. The captivating puff stitch adds a whimsical texture to the scarf, making it an eye-catching piece that will surely garner compliments. Whether you want to revamp your wardrobe or craft a thoughtful handmade gift, this crochet puff scarf pattern is an exciting project.
Single Puff Crochet Scarf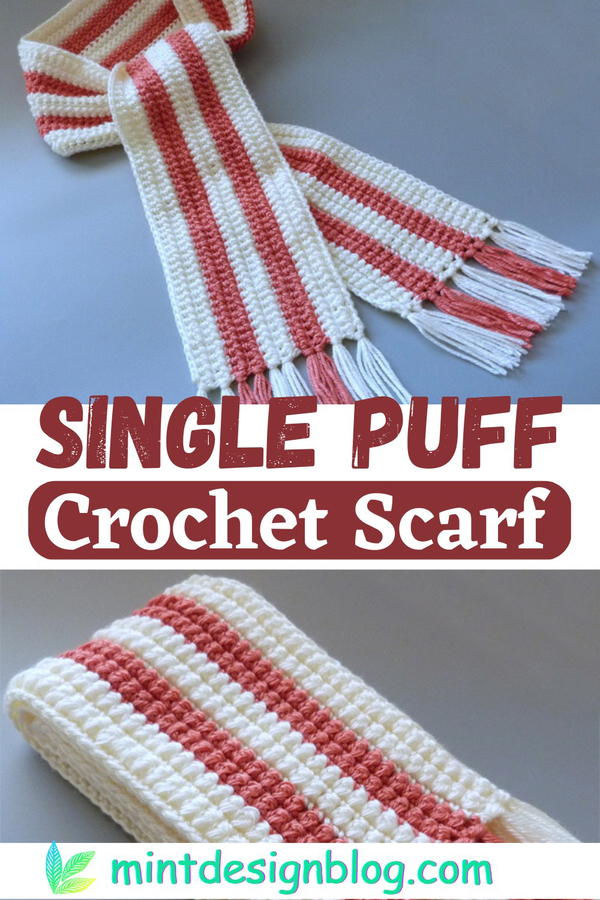 This Single Puff Crochet Scarf Pattern will be an elegant and versatile accessory plus a delightful addition to your wardrobe, seamlessly blending style and comfort. This amazing single puff stitch will add a subtle texture to the scarf, creating a unique and eye-catching design that can be dressed up or down for any occasion. Whether adding a personalized touch to your attire or crafting a heartfelt handmade gift, this crochet scarf pattern is an enjoyable and rewarding project. So, gather your hooks and yarn, and let's embark on the captivating journey of creating the gorgeous Single Puff Crochet Scarf Pattern.
Crochet Puff Love Headscarf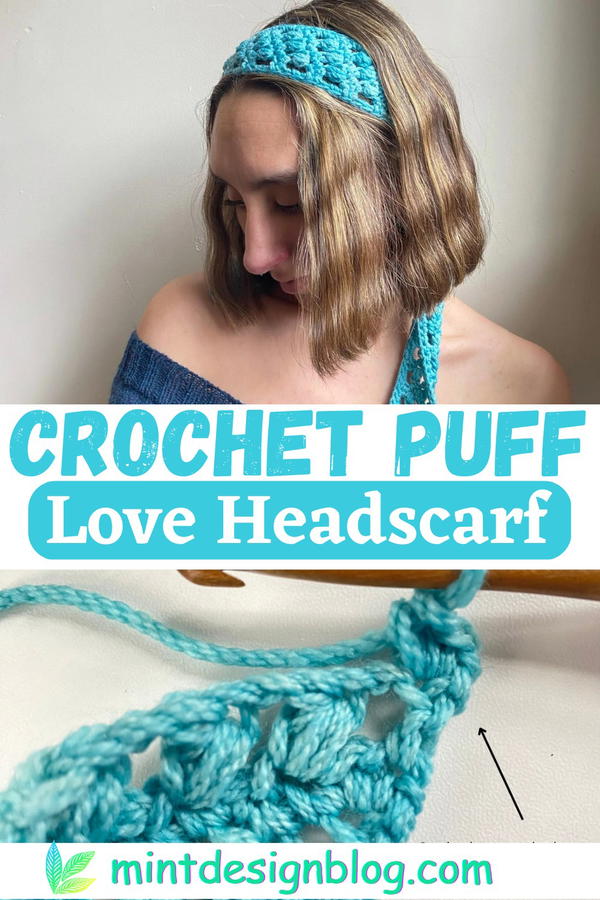 This crochet puff love headscarf is a great way to show love for your favorite things. It's also a great project for beginners, as it only uses basic stitches and can be completed in one or two evenings. The pattern uses two strands of yarn held together throughout the project, giving it extra warmth and making it more durable than single-strand scarves.
Gold Puffs Baby Blanket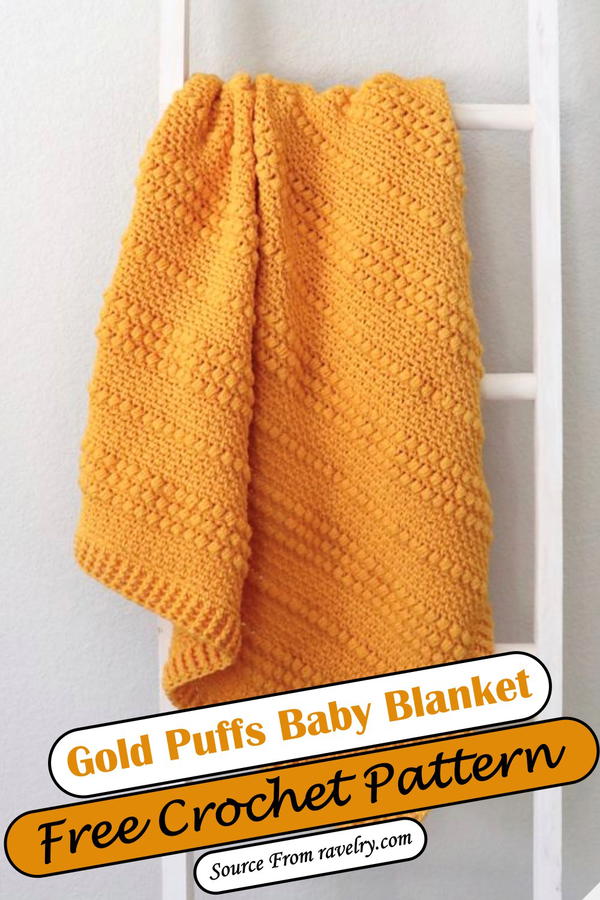 Crochet your own Gold Puffs Baby Blanket! This beautiful blanket is crocheted from the softest, cuddliest yarn possible. This free purple yarn baby blanket makes a simple yet stylish and warm gift perfect for a baby shower or first birthday party. It's a fun pattern for crocheters of all levels. The finished product gives you the joy of having a soft, warm baby blanket and the satisfaction of making it yourself!
Crochet Puff Beanie & Cowl Set
There are times when you need to add a little something extra to your look. A splash of color. An extra layer to warm up with is where the Perfectly Puff Beanie & Cowl Set comes in. The Perfectly Puff Beanie and Cowl Set is a simple design perfect for beginners and quick enough for any knitter short on time. This set is an excellent take-along project! The beanie and cowl are worked up quickly with worsted-weight yarn, so they do great projects while traveling or waiting for something.
Puff Rainbow Earrings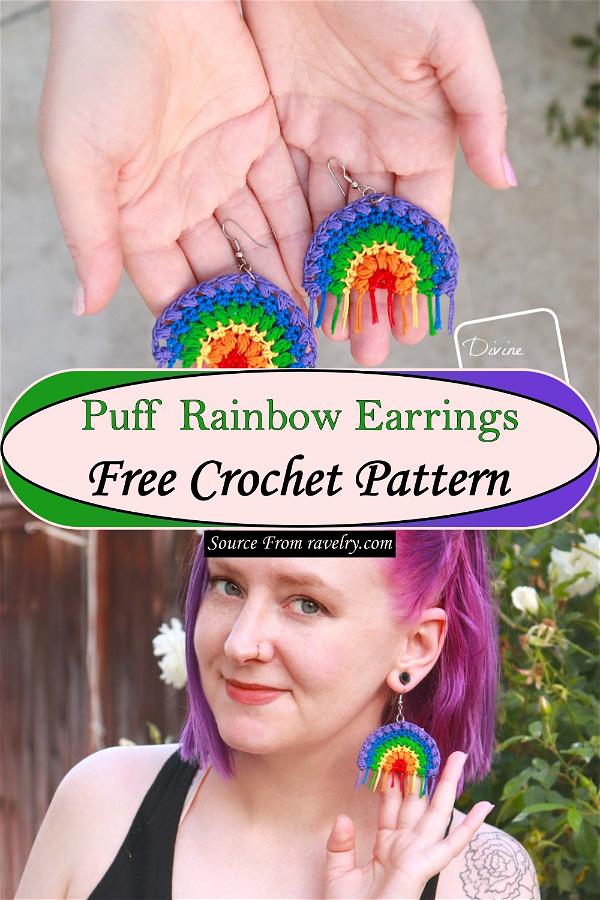 Add a touch of color to your outfit with these crochet Puff Rainbow Earrings. Find crocheting patterns inspired by the retro, indie, and personal fashionista in you!  Dusting off the rainbow colors to celebrate Pride Month, these Puff Rainbow Earrings are a fun little design idea to incorporate into your summer decorating.   These Puff Rainbow Earrings explode with a burst of color and are the perfect way to showcase your pride in the form of jewelry, garland, or as your own custom brooch.
Tuff Puff Crochet Rainbow Wall Hanging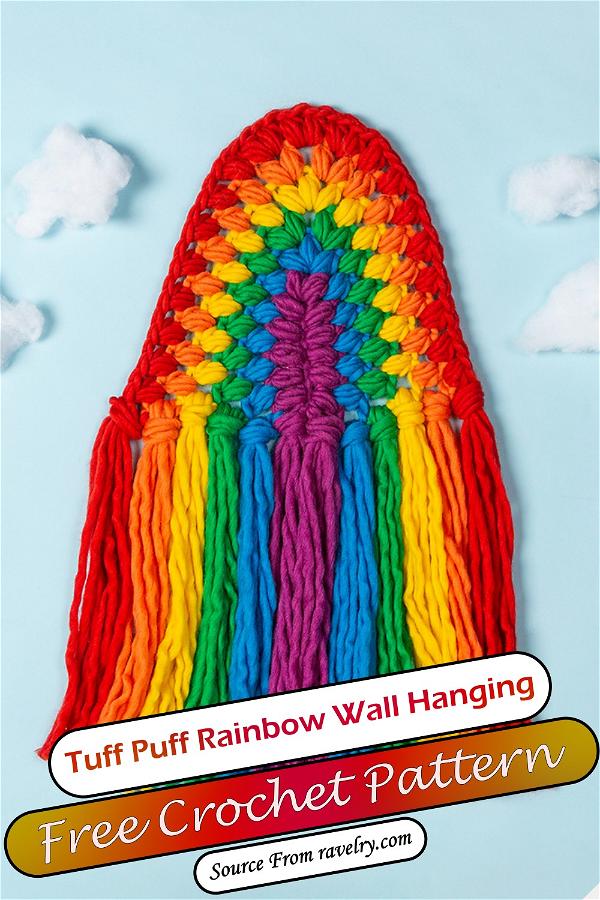 Add a unique touch to your decoration with this crochet wall-hanging design. Featuring bright rainbow colors, it's a fun addition to any space. Made with different colors in rows, each row faces the right side, making it simple for beginners. This eye-catching pattern is a perfect accent for any room and a nice way to try out working with colors.
Crochet Pumpkin Puff Coaster Set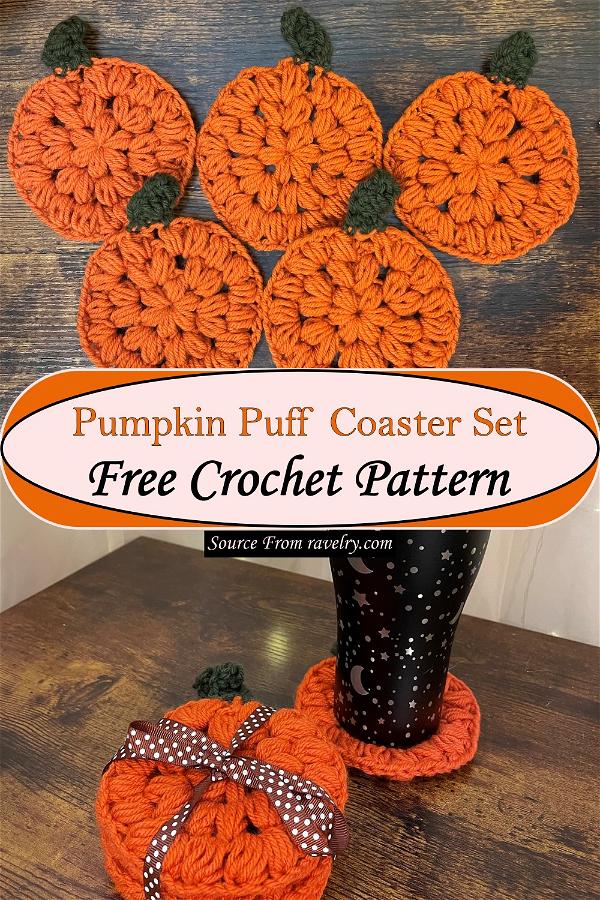 A little bit of fall magic! This adorable pumpkin coaster set featuring a puff stitch pumpkin and double crochet stem is easy to crochet and perfect for fall. This adorable pumpkin coaster pattern features a puff stitch pumpkin and double crochet stem. It's a very easy pattern, so it's great for beginners! They are perfect to really tie together all your fall decor. Make them in your favorite Halloween colors, or go with the traditional orange and green, as we did. Get ready for fall with these adorable crochet pumpkin coasters! A perfect addition to your fall decor!
Hues Jumbo Puff Stitch Cowl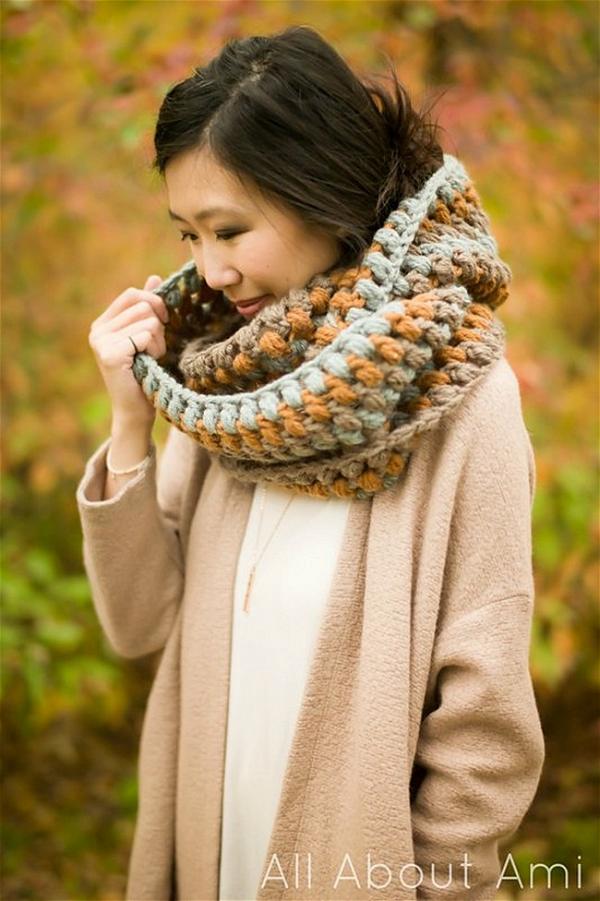 Add fabulous style and gorgeous texture to your cold-weather ensemble with this stunning crochet cowl! This stunning "Hues Jumbo Puff Stitch Cowl" is soft and squishy! The giant puff stitches provide a beautiful texture and work up very quickly. The cowl can easily loop twice around the neck or be doubled over as a high-necked cowl. You will love being enveloped in luscious puff stitches! And because you're guaranteed to finish this project quickly, it's great for a last-minute gift!
Hexi Puff Crochet Coaster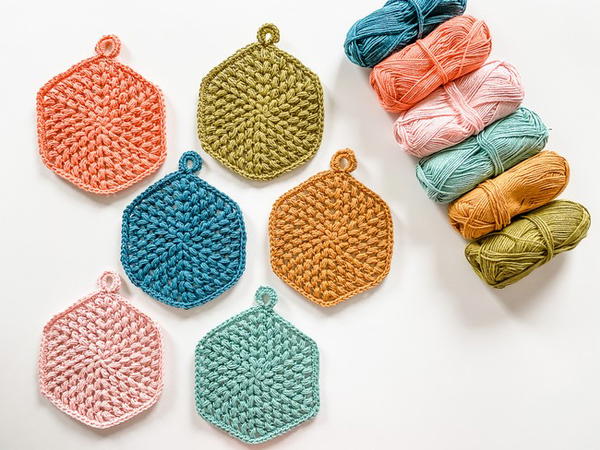 The Hexi Puff Coaster is a free crochet pattern with various colors. The flower crochet coaster can be used in the kitchen or dining room for drinks. Slip a bright and cheery Hexi coaster beneath your mug or water bottle for a fun and fast project to spruce any kitchen. With an easy puff stitch pattern and single crochet border, these Hexi Puff Coasters are a great small project for learning new stitches or whipping up a gift for friends and family.
Crochet Boho Puff Stripes Blanket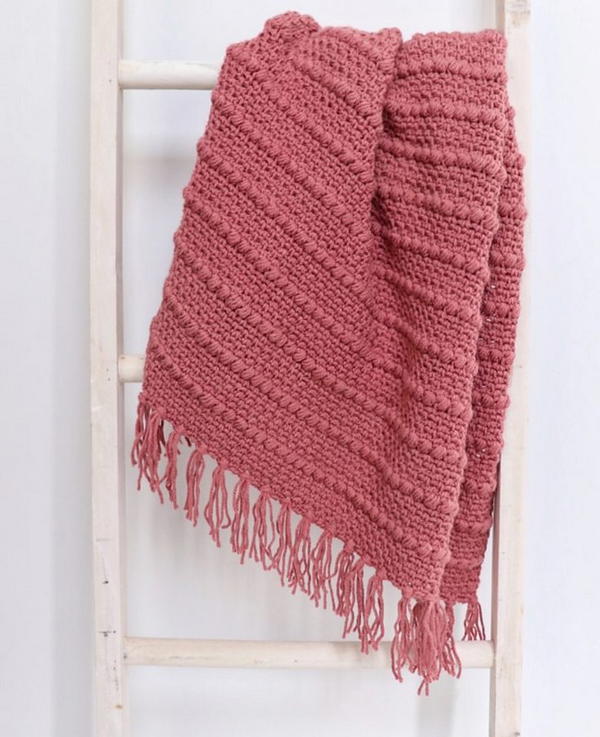 This handcrafted crochet blanket combines super cozy, comfy, warm, soft cotton yarn with a chic boho style. The simple striped design and thick poms create a unique touch to this cozy home accessory that elevates any bedroom, living room, or nursery. A super-soft blanket with a textured, chunky knit and modern stripes that gives this blanket a boho feel. Whether you are putting up your feet after an exhausting day at work or cuddling up on the couch with a cup of coffee and a good book, these cozy blankets are designed for comfort.
Puff Stitch Toddler Dress Pattern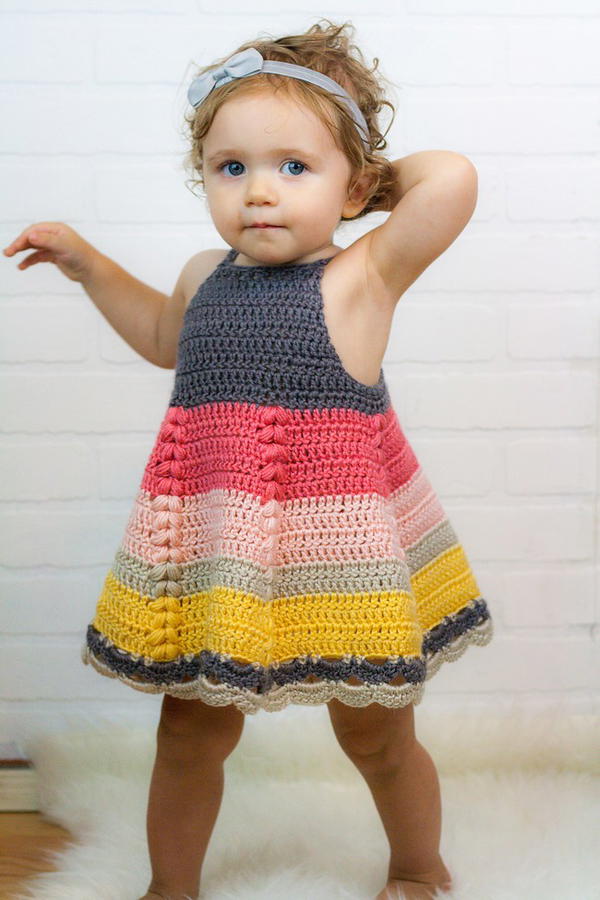 Every princess needs a beautiful puff stitch crochet dress, and this one is great for summer and spring! A sleeveless under-dress with layers of tulle makes it perfect for a day of play or a special occasion. This dress will make your little girl feel like a princess at her next birthday party! You will love the puff stitch crochet and layers of tulle underneath to give this dress ton of texture and a unique look. It's sleeveless, so it will be perfect to wear in the warmer months while remaining stylishly cool! Don't forget to complete the look with a hair bow or headband!
Perfect Crochet Puff Pillow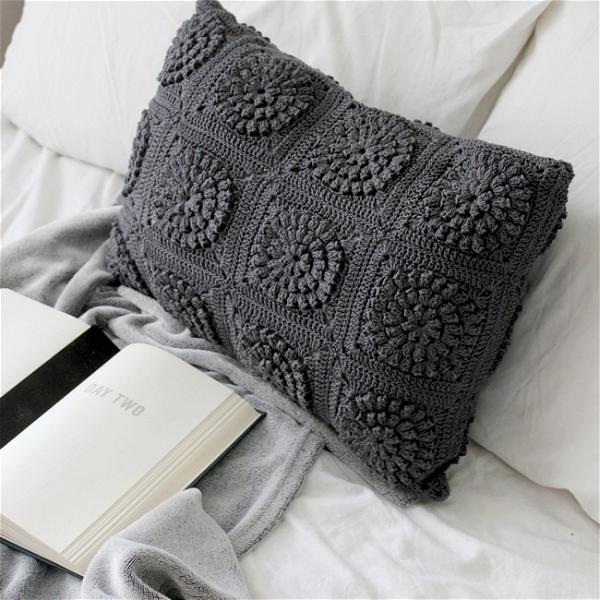 The Perfect Puff Pillow was designed to add a sophisticated accent color to your sofa. Designed with a 3D puff stitch that you'll just want to run your hands over, this grey cushion will surely add texture and warmth to your sofa. This simple modern pillow would make the perfect addition to any bedroom, dorm room, or comfy couch. Our artist-designed crochet pillow's soft and puffy texture creates the perfect baby shower gift or will add some comfort to any room in your home.
Cross Puff Stitch Square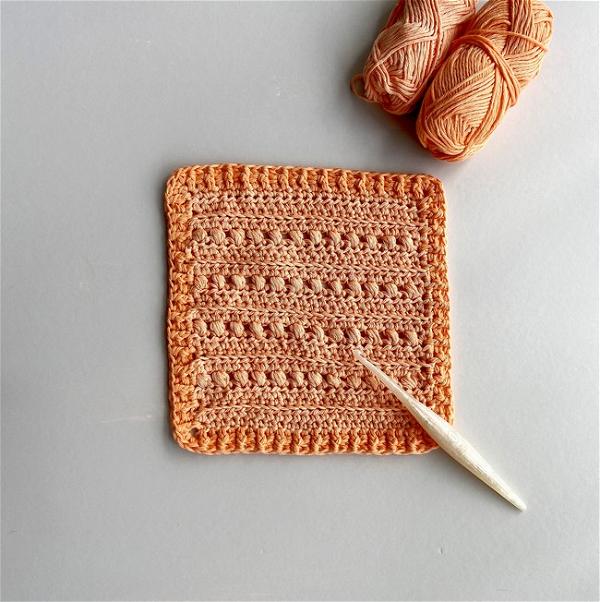 This crochet pattern uses basic techniques and is a great way to use scraps. The pattern repeat is simple, and the border adds a nice finishing touch. This easy-to-learn crochet square is easy to master and perfect for any project. With a simple repeat, it's a great introduction to new techniques, too. This Crochet Cross Puff Square is a quick and easy project that uses the puff stitch technique to create a pretty textured motif. The pattern repeat is simple, and once you get the hang of it, you will fall in love with this pretty square. Grab your yarn and hook, grab a cuppa and get crocheting!
Criss Cross Crochet Puff Stitch Scarf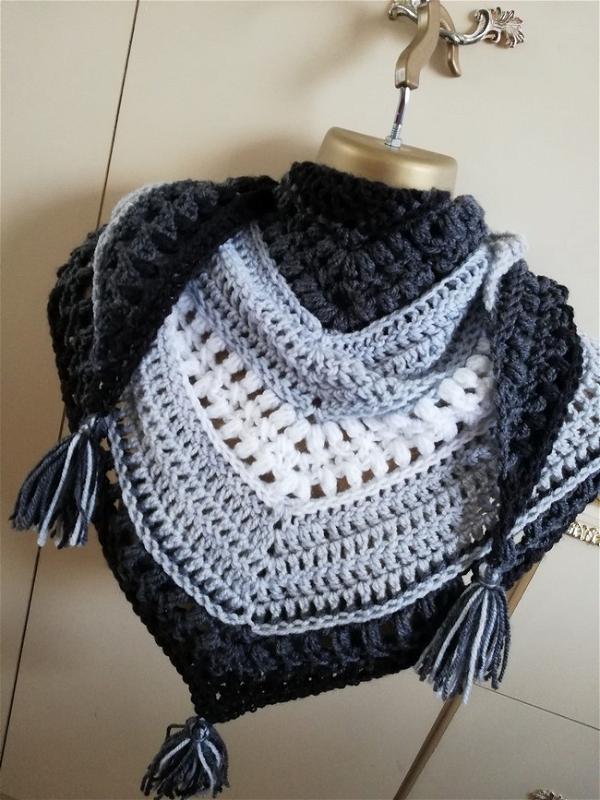 A great way to show off your skills. This is an easy-to-follow pattern for a crochet crisscross puff stitch scarf. One side has a more open criss-cross design, and the other side of the scarf features a traditional criss-cross design. This triangle-shaped scarf can be worn in the front or back and will look great no matter how you wear it! This crochet triangle-shaped scarf is a great addition to your autumn/winter wardrobe. It features a criss-cross puff stitch pattern that will keep you both warm and in style.
Crochet Snuggle Puff Cardigan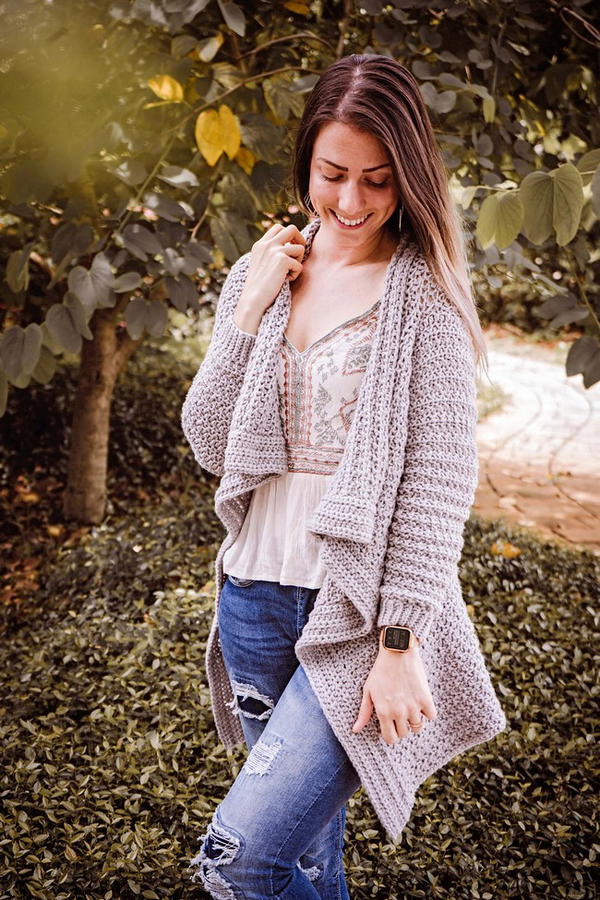 The Snuggle Puff Cardigan is a crochet pattern designed to be lightweight and cozy. It's super soft, easy to wear, and the perfect piece to layer over a dress. This fluffy, cloud-like cardigan is perfect for any season. Its unique texture adds the right amount of fluff and relaxation while maintaining a professional appearance. Wear it over your favorite basic top, tank top, or turtleneck. Layer it with a vest over a long sleeve T-shirt. The possibilities are endless! Here is a basic and beginner-friendly lightweight cardigan pattern that even advanced crocheters will want to create
Puff Stitch Ear Warmer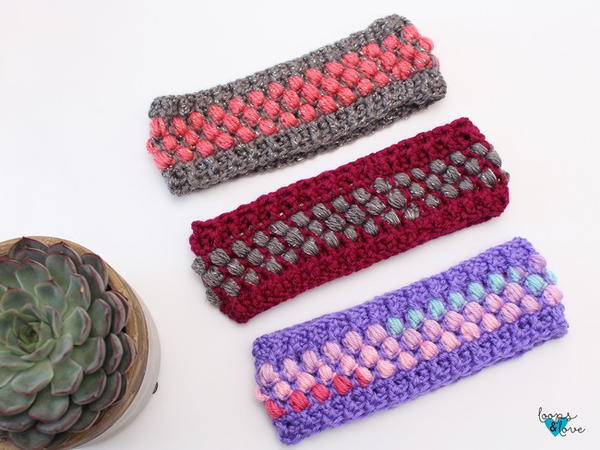 Warm your ears with style! Everyone loves the cozy look of crochet ear warmers, and this crochet puff stitch ear warmer pattern is a classic style with lots of texture. This ear warmer pattern only uses basic crochet stitches and can be made in just a few hours! Crochet this winter accessory for yourself or make them as gifts; either way, you'll have a handmade wardrobe staple you'll love for years to come! This ear warmer will keep your ears warm, whether running errands, working out at the gym, or playing in the snow with your kids.
Puff Stripes Crochet Baby Blanket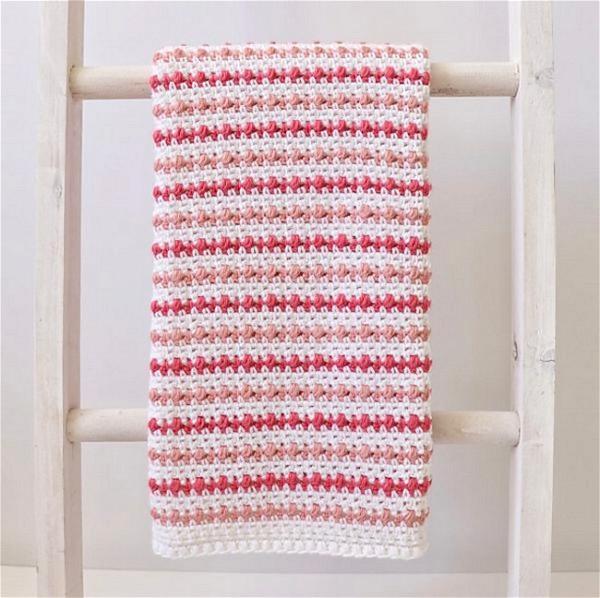 Soft, cozy, and welcoming, this knit crochet baby blanket is perfect for wrapping your little one up. Finished with playful stripes and a textured pattern. Crochet Puff Stripe Blanket is one of our best sellers. The colors give this blanket a hand-dyed luxurious look. It features a lovely color block design with a whimsically raised puff stitch that adds delightful texture. The soft cozy blanket is made with plush yarn, a premium acrylic that feels soft against the baby's delicate skin. The easy-care yarn can be machine washed in cold water gently, making it ideal for everyday use.
Crochet Puff Stitch Flap Bag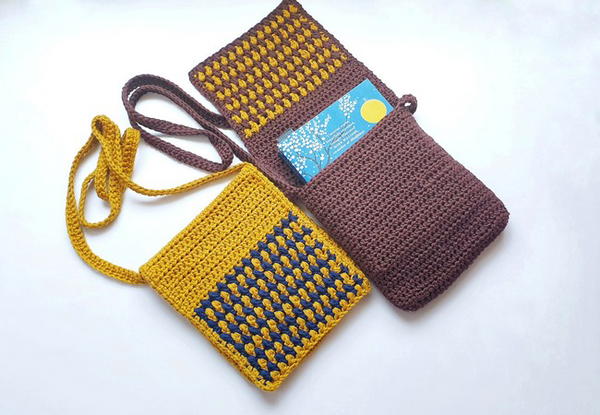 A beautiful Crochet Puff Stitch Flap Bag is a great women's bag and can store your top personal belongings while on the go. Add color and pizazz to your outfit with this great pattern! This bag will surely become a favorite accessory using a combination of the half double crochet stitch and the puff stitch, with added colored stripes for a little interest. It can dress up or worn casually, depending on your appearance. This is a super fun crochet pattern that uses two colors. The Puff Stitch gives this bag a little pizazz and dimension. It also has a very flexible flap opening to fit a lot of ore different-shaped items in the bag.
Puff Stitch Hat with Shamrock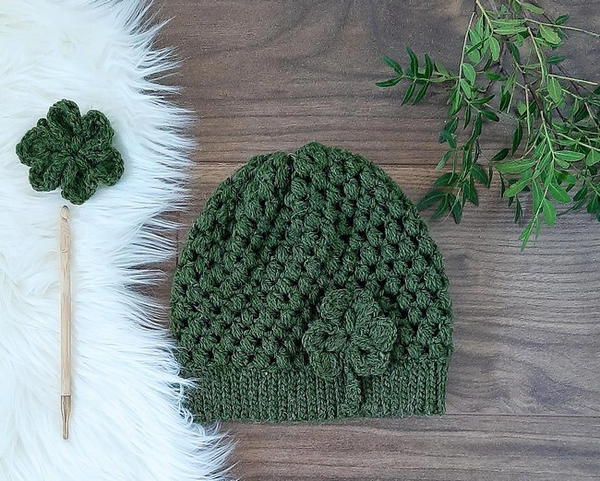 Happy St. Patrick's Day! Celebrate with this cute puff stitch hat and crochet shamrock, and stay warm and cozy at the parade this year. The shamrock is detachable, so you can wear your crochet hat on other days of the year too! Beautiful green merino wool beanie with a touch of grey linen blended into the yarn for a pebbled look. Made just for you in my smoke-free home.
Crochet Puff Stitch Mitts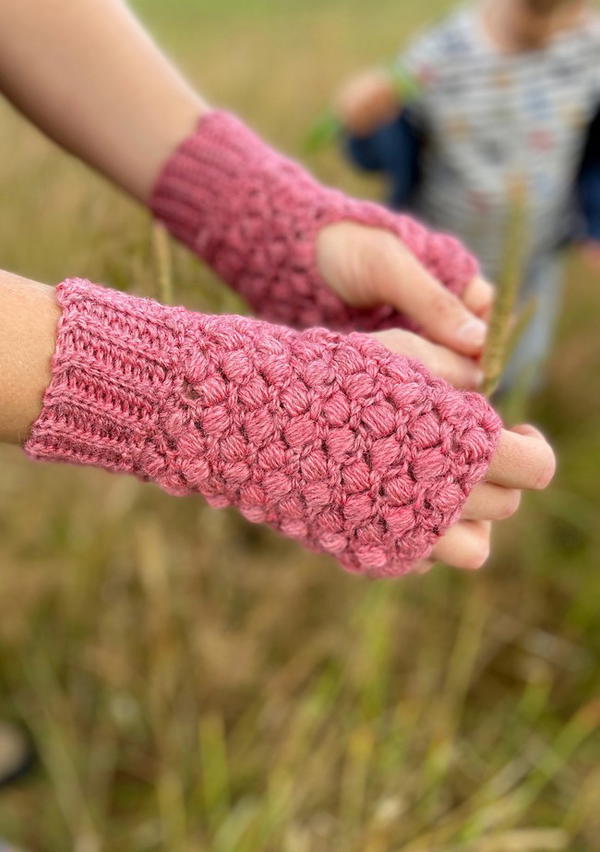 This crochet pattern is full of stitch texture and style. Made to fit an average adult-sized hand with plenty of stretches for comfort, these mitts are perfect as a quick gift or treat. Everyone's favorite crochet Puff Stitch is back in a Crochet Fingerless Mitts pattern. With no fingers to get in the way, these beautiful crochet fingerless gloves are ideal for our fashion-conscious ladies who keep an eye on their phones and gadgets but want to keep their hands warm. In a double thickness to keep those winter chills away, these lovely mitts aren't just for teenagers; grown-ups love them too!
Crochet Puff Circle Bag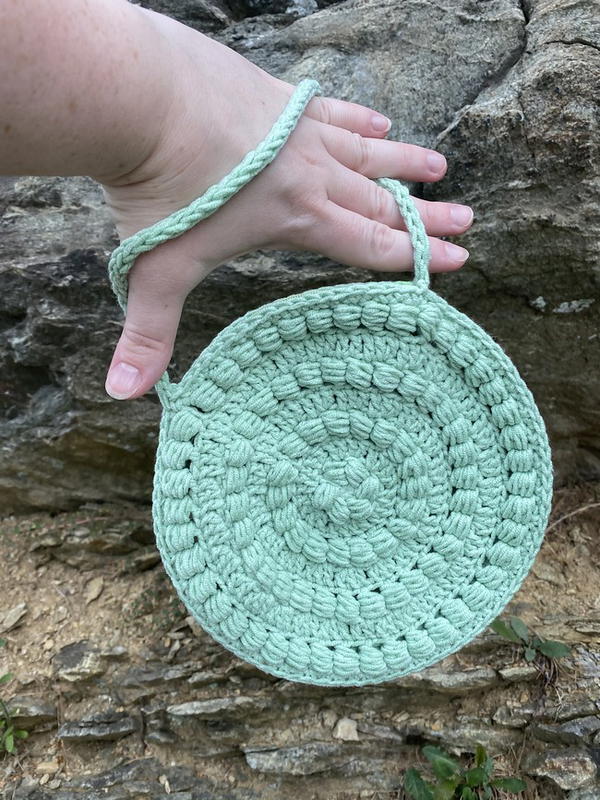 The Crochet Puff Circle Bag is a great pattern to have on hand for all occasions! So cute and so versatile – use it as a cross-body or shoulder bag. Take your phone, keys, and wallet in, and you're ready! Using front and back post double crochet stitches, this piece works flat in the round. Great for your phone, keys, and wallet, this bag is easy to make and can customize to suit any style or outfit!
Puff Embellished Crochet Tote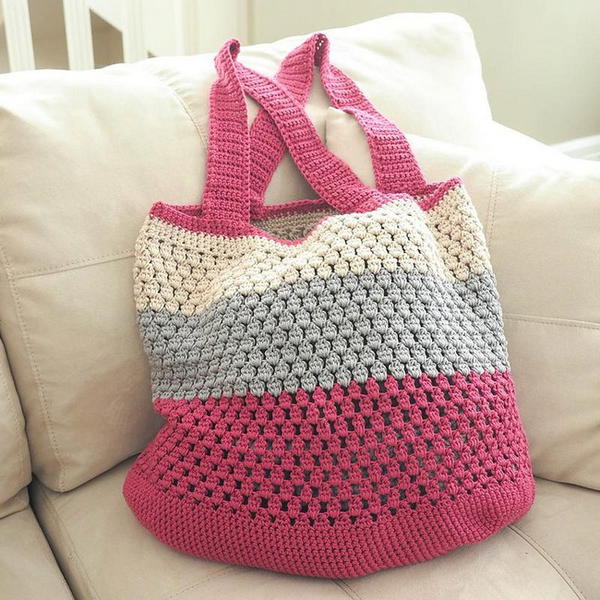 The puff stitch will create a lovely texture for this gorgeous crochet market bag pattern. This easy crochet pattern meets your durability, size, and beauty needs. You can easily customize the size by adding or removing stitches. You'll love carrying this versatile crochet bag with you everywhere you go! You'll love how this crochet market bag pattern works up with a little bit of puff. Embellished, this crochet bag can hold anything and works great for grocery shopping, the beach, and more. It's a must-have for your tote bag collection.