Building your own DIY birdhouse plans is a great way to attract birds to your yard, garden or window. If you love birds, then this is a great way to help out the feathered friends in your backyard. It will give them shelter from the weather and predators and it may even help them raise their young. Building a birdhouse is also a great way to spend time with the kids, teaching them about nature and woodworking at the same time.
DIY Birdhouse Plans
Hanging birdhouses isn't hard either, especially if you've got one of these sturdy hooks that attach easily to a deck railing or post. A homemade birdhouse is a great project to build with the kids. And kids love having birds visit their feeders! Here are 20 DIY birdhouses ranging from simple to ornate. You can find complete plans for building and hanging these birdhouses in your yard, and you'll learn a bit of history about them along the way. With these tips, you can discover how to attract birds to your new aviary.
These 20 DIY Birdhouse Plans will give you some great ideas for building a birdhouse and placing it conveniently in the right spot.
Tools and Materials:
Saw
Hammer
Screwdriver or drill
Measuring Tape
Wood (plywood, OSB, or cedar)
Nails or screws
Paint or stain

Bluebird Chalet Cottage Birdhouse Plans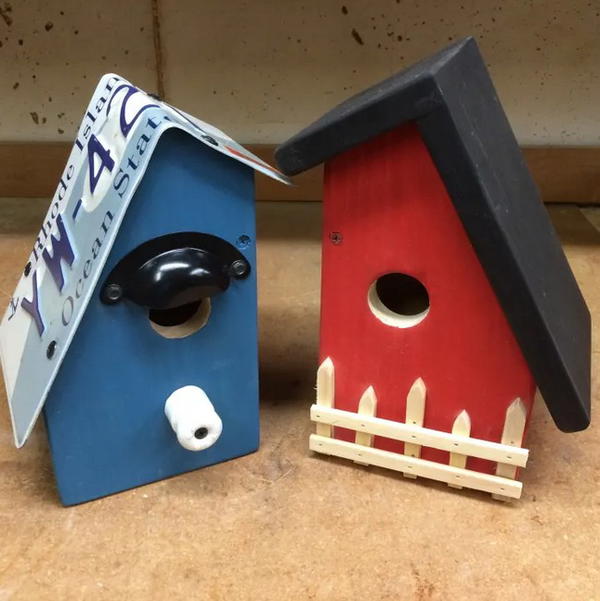 Bluebirds have a natural charm that captures the attention and admiration of birders, casual observers, and even children. Bluebirds are always a welcome sight. Are you looking for a unique decorative birdhouse? If so, this beautiful bluebird house is perfect. Use this birdhouse plan to build one for your yard and attract birds by the dozens. Very easy to build for the beginner and lots of fun for the experienced builder. Bluebirds are very beneficial to insect control in gardens and farms, as they prey heavily on hornworms, cutworms, and other large caterpillars. They will even hunt for termites and flies in the summer months when their young have fledged. These are functional nest boxes that the birds will actually use to raise their families.
Skill level: advanced
DIY Birdhouse Plan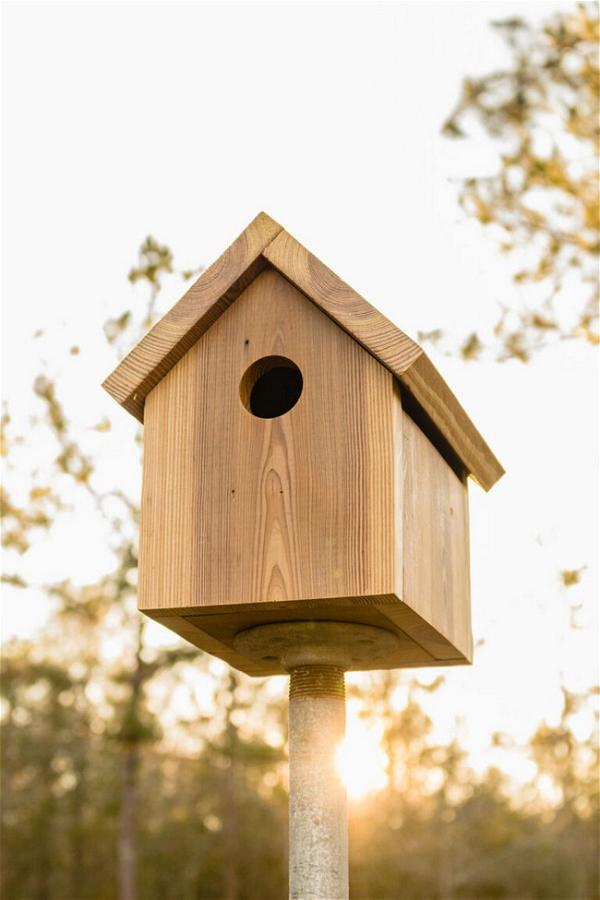 The DIY Birdhouse Plan helps you build a birdhouse that will attract wild birds to your garden. This product contains the plans and instructions on how to build a beautiful birch birdhouse. The birdhouse works for several types of birds and gives them shelter in the cold winter months. Make your own cedar birdhouse with this easy-to-follow DIY plan. With its thoughtful design, birds will have plenty of room in this house. The easy-open base offers an excellent way to clean it out over the years. Its size can handle small robins and sparrows, making it an ideal project for both beginners and advanced crafters.
Skill level: Beginners
DIY Easy Birdhouse Plan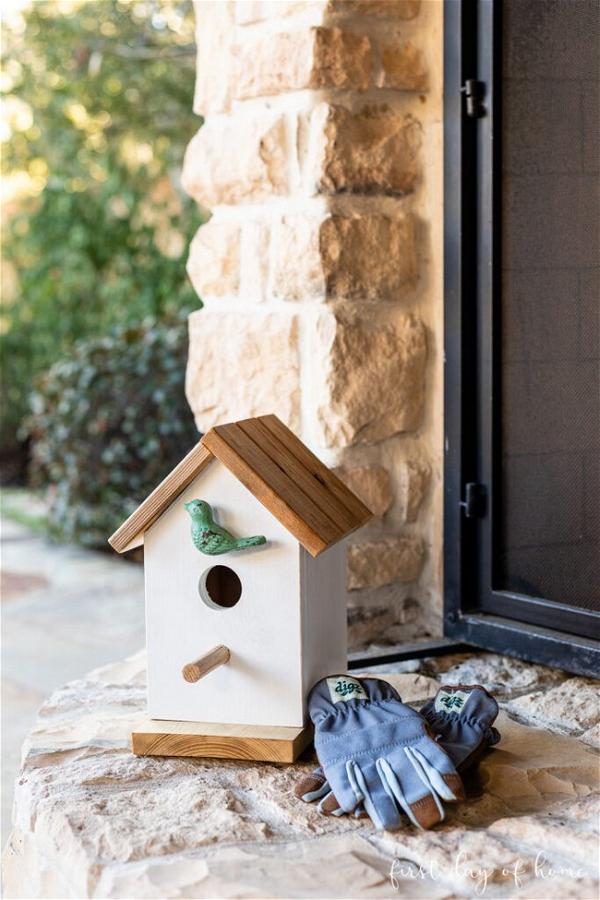 If you love watching birds or need a new project for the kids, try this easy birdhouse plan. You can find or use left-over wood, then watch your finished birdhouse attract many kinds of birds. Build your own birdhouse with this simple DIY birdhouse plan. The timeless design of this simple birdhouse makes it easy to build and a classic choice for you and your family. Use recycled materials whenever possible and add paint or decorative touches to make a birdhouse that reflects your style. Make a birdhouse in one day using common materials and tools. It took only a few minutes to make and was super inexpensive.
Skill level: Moderate
Simple DIY Birdhouse Plan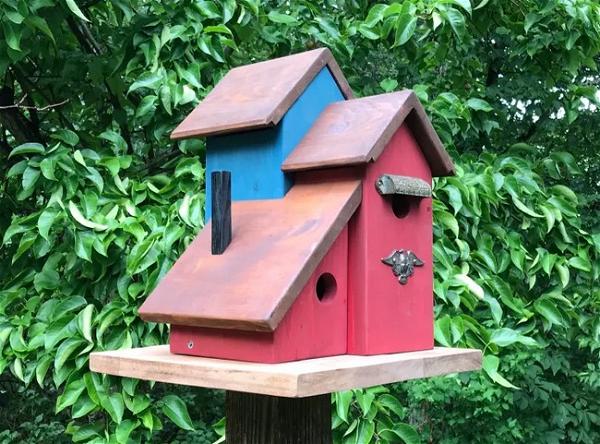 Bring a touch of nature to your backyard with this simple DIY birdhouse. It's easy to make and only involves a few materials you probably already have around the house. This birdhouse is super easy to put together and makes a cute addition to your backyard. Build your own simple backyard birdhouse and provide shelter for your local birds. If you love painting, your kids will love getting their hands on this birdhouse. It's also a great way to help them develop better coordination and precision skills. This fully-illustrated tutorial explains everything you'll need to build the perfect home for your feathery friends. Plus, it shows tips on attracting birds to the birdhouse and keeping them there once they've moved in.
Skill level: Beginners
DIY Birdhouses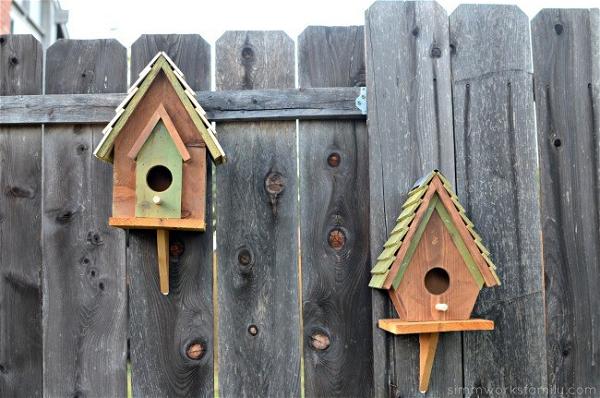 Most birds aren't picky about where they nest, but a few things can help ensure your invitation is accepted. Birdhouses should be mounted on poles or trees and placed in quiet areas with some open space nearby for foraging. Most importantly, the entrance hole should be the proper size for the birds you want to attract.
Create a cute and colorful birdhouse for your feathered friends with our DIY Birdhouses. This arts and crafts kit is the perfect way to spend a rainy day indoors and includes all of the materials you'll need to build your own birdhouse. Once the paint dries, you can hang it outdoors to bring some character to your garden. Birdhouses make excellent gifts for gardeners, birdwatchers, crafters, and animal lovers alike! Give one as a birthday present to an older child who wants to spend more time outside.
Skill level: advanced
Flower Pot Bird House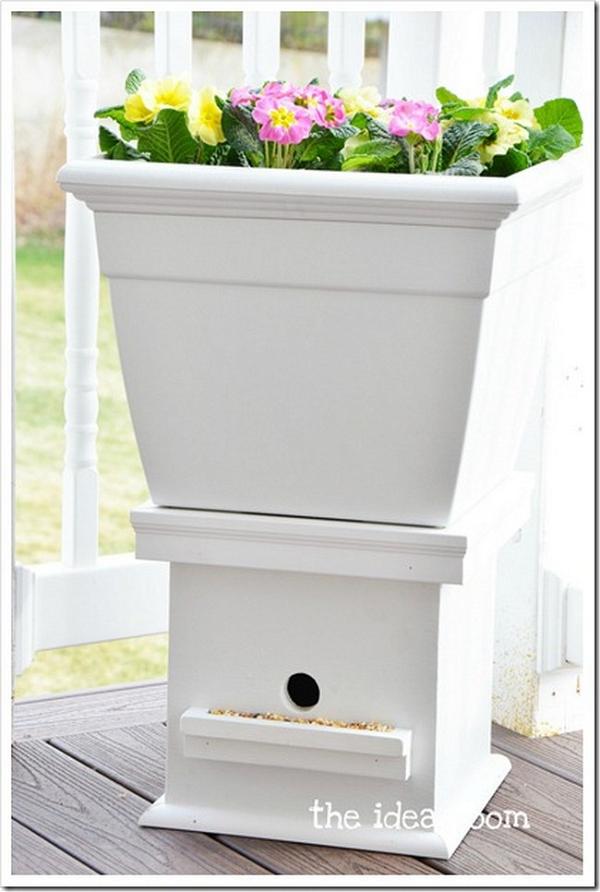 A birdhouse can be a simple project that doesn't cost a lot of money. You can make a birdhouse out of materials you have on hand and it will look as if you spent a lot of money on it. A flowerpot is one of the easiest items to use to make a birdhouse for your garden, porch, or patio. It will provide shelter for birds and add to the beauty of your home.
Choose a flower pot style that you like and that is appropriate for the birds in your area. The size of the flower pot will depend on the type of bird you want to attract. A large pot will fit several different types of birds, while a small pot will only fit small songbirds such as finches.
Skill level: attractive
Nesting Shelf DIY Birdhouse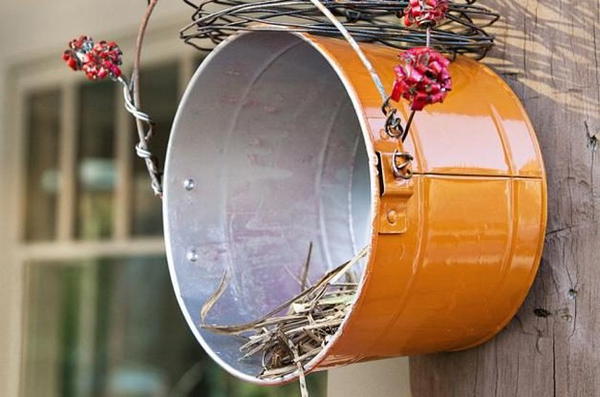 This DIY birdhouse is an easy craft. It's a great way to upcycle and repurpose items you may already have around your home. The project is flexible and you can use whatever you have on hand. The Nesting Shelf is a multifunctional birdhouse made from reclaimed materials that can be used for birds, bugs, and small garden plants. The shelf is a great way to encourage biodiversity in your backyard. It is the perfect project for beginning woodworkers. It's a great way to practice your miter cuts and wood glue application. It's also small enough that you can easily complete it in the afternoon.
Skill level: Beginners
How to Make A Natural Clay Birdhouse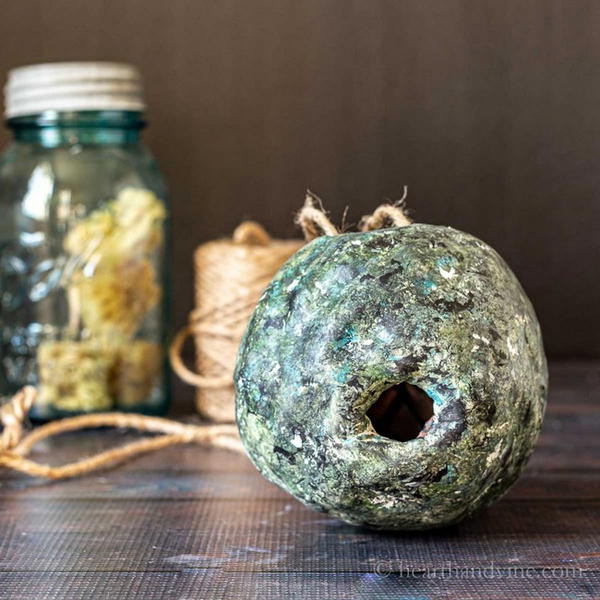 You can build the frame for this birdhouse out of sticks and twigs from your yard. The clay is made from a mixture of dirt, sand, and water. The clay dries hard and you can paint it. This is a great project for young kids to help with too. It's easy for them to handle the clay and they will enjoy decorating the birdhouse when it's done. You can make this as big or as small as you want. You can also make different designs by using other shapes of wood to make the frame instead of sticks that are all straight.
Skill level: Moderate
Make an Adorable Bird-Shaped Birdhouse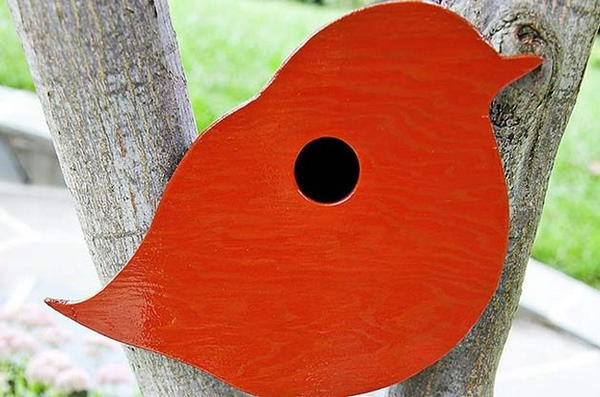 A handmade birdhouse is a great way to encourage birds to nestle up in your yard. This birdhouse is extra special because it's shaped like a bird! It's also easy to make with some craft materials, and you can personalize it by painting. This birdhouse is simple enough for a beginner, but it looks so cute that you can't help but smile. The best part about this project is that it doesn't require a lot of materials or time to make, and you can personalize everything from the size to the color. Follow these instructions to create your very own bird-shaped birdhouse!
Skill level: attractive
Green Roof DIY Birdhouse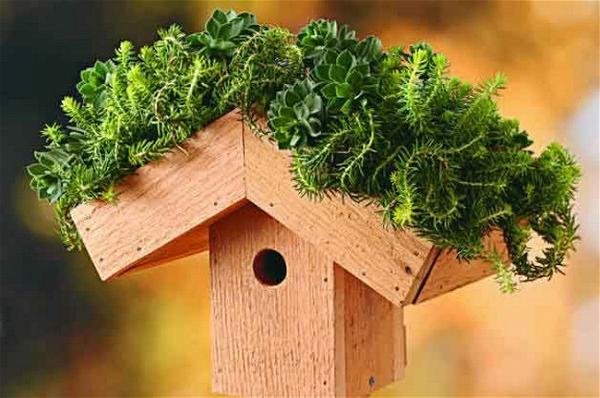 Whether you're a bird lover or just looking for a fun way to keep busy this spring, making an eco-friendly birdhouse is the perfect weekend project for any age. Using recycled materials and leftover paint, you can make your own green roof birdhouse with simple tools and supplies. This is very easy to make, and you can do it with your kids. It's a beautiful decoration for your garden and birds will love it! This is a very simple and cute birdhouse that you can make out of a single piece of wood. You can use scrap wood or pallet wood if you want to keep the cost down. The great thing about this project is that it is easily customizable. The house could be made much larger, and the roof could be made shorter or longer depending on the look you want to achieve.
Skill level: Moderate
Clay Pot DIY Birdhouse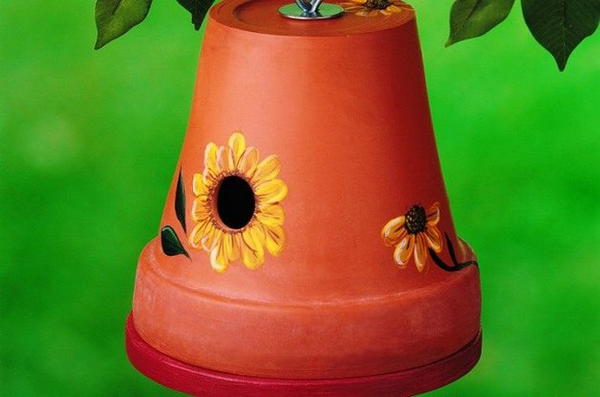 How to make a clay pot birdhouse for your backyard garden. This cute birdhouse will add a touch of whimsy to any garden and is just the right size for wrens, chickadees, and other small birds. This DIY birdhouse is not only super cute, but it's also easy to make and inexpensive. It would be a great project for kids to do, too. You could also make a whole clay pot village if you wanted to. The project will take some time, but the result is well worth it. The tutorial makes use of terra cotta pots, which are easy to find and inexpensive. The clay pot birdhouse is a wonderful gift idea for gardeners and bird lovers alike.
Skill level: advanced
Build A Cedar Birdhouse For $2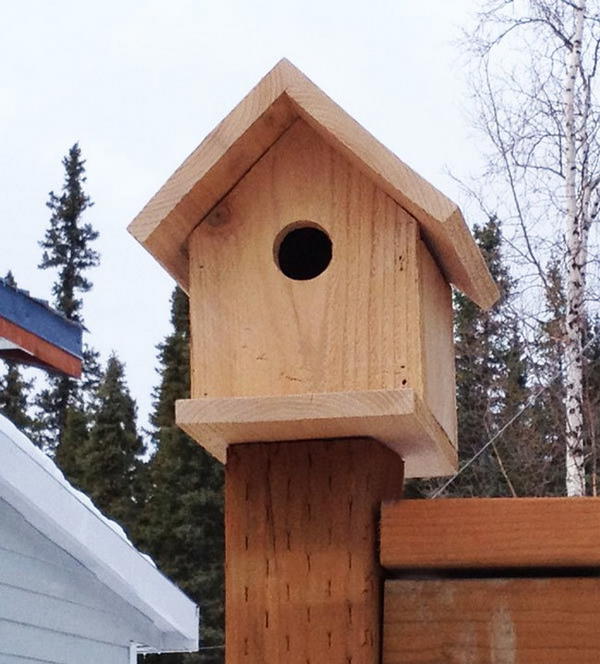 You can build a cedar birdhouse for $2, and it's not just a great project to keep your kids busy on a rainy day. It's also a great way to get them interested in the outdoors and nature. A birdhouse is an easy project for anyone who wants to get started with woodworking or DIY home improvement. If you're looking for something to do with the kids, you can help them make their own birdhouse. It uses standard materials available at any home improvement store, so you won't have to make special trips. The house is essentially a box with an open front and perches at the bottom where birds can land. The roof overhangs the sides to protect the interior from rain.
Skill level: Moderate
DIY Best Birdhouse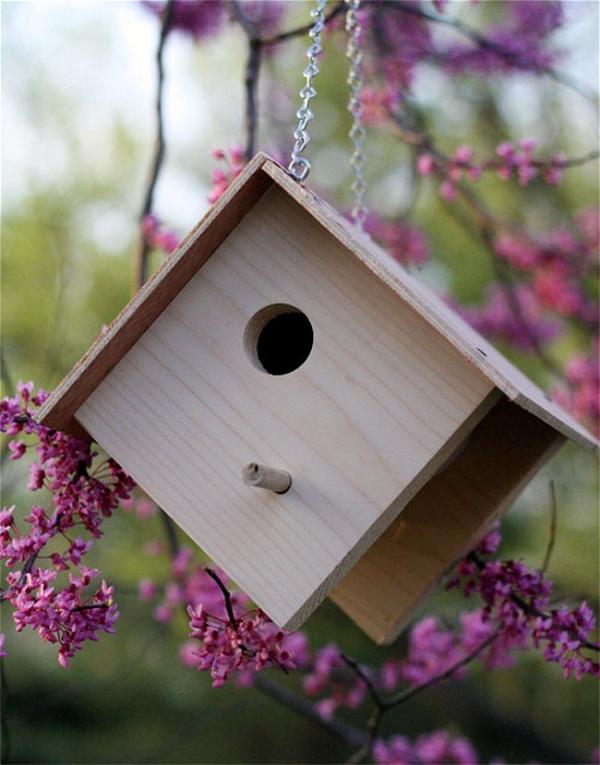 This DIY Birdhouse makes a wonderful handmade gift that is sure to be adored by the recipient and appreciated by birds! If you have basic woodworking skills, you can make your own birdhouse or buy one at a local craft fair. You can also purchase them at many retail stores. One of the most important things to remember when making a birdhouse is to make sure it's not too large or small. If it's too big, birds may not be able to find their way out once they enter; if it's too small, they could get stuck inside and die from lack of food or water. The size of the house should match the size of the birds that will be using it.
Skill level: attractive
How To Make a DIY Modern Birdhouse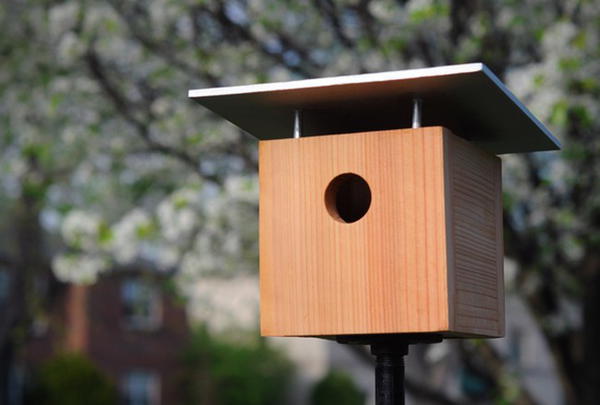 If you say "birdhouse," most people think of a little wooden cottage with a pitched roof and maybe a circular entrance hole. But birdhouses don't have to look like human houses, and they can be built from a wide variety of materials. At Modern Builds, you can make this birdhouse out of cypress because it's rot-resistant, but you could use almost any kind of wood you have on hand. You'll also need some screws and glue, but that's about it. The design is extremely simple; it's essentially just a box with an opening on one side and a small hole in the back for draining rainwater.
Skill level: Moderate
DIY Birdhouse with a Pretty Penny Roof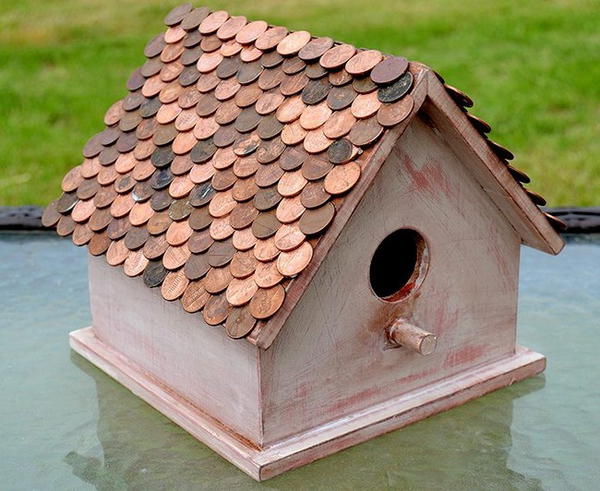 This DIY birdhouse with a penny roof is a creative way to recycle old pennies and keep birds safe at the same time. It is inexpensive to make and looks great. A nesting box or birdhouse is a wonderful gift for anyone who enjoys watching birds in their garden or yard. Birds need places to nest that are protected from predators and weather, so you decided to create a DIY birdhouse with a penny roof. It's easier to make than you think. The most time-consuming part of this project is creating the penny roof, but it's also the most fun!
Skill level: attractive
Building A Nail Less Screw Less Glue Less Birdhouse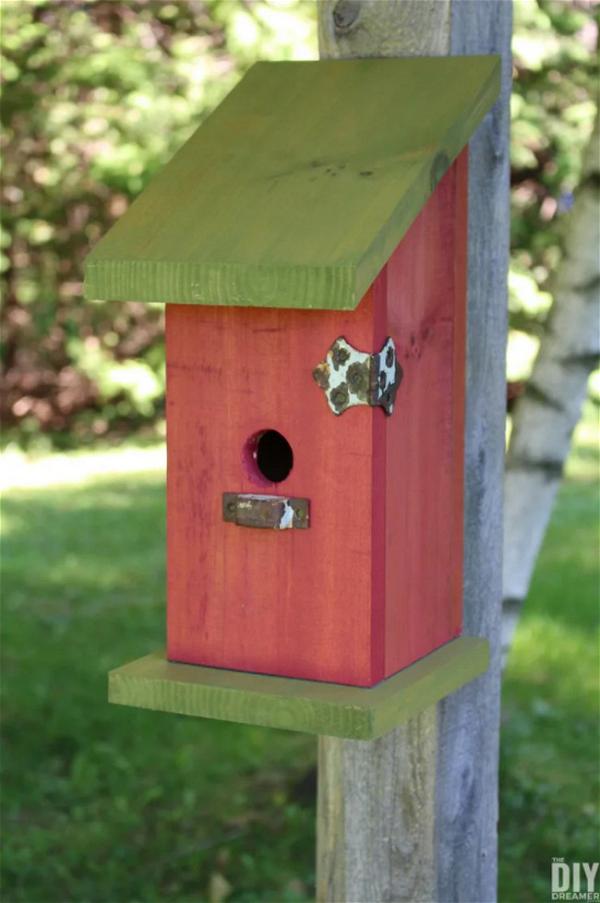 Nowadays, there are many different types of birdhouses available. The most common ones are wooden ones which have been crafted by hand. However, before you decide to buy a birdhouse for your little birds, you should consider building one. Woodworking is a fun hobby and if you have the right tools and materials, building a birdhouse can be a very easy and interesting project.
The first thing that you should do is to get some wood that can be used for building your birdhouse. You can find all kinds of wood in hardware stores and lumberyards. It's important that the wood has no knots or cracks or other defects because they will weaken the structure of the house. Also, make sure that the wood is strong enough to support the weight of the birds that you want to put inside it.
Skill level: advanced
Decorative Birdhouse Using Scrapbook Paper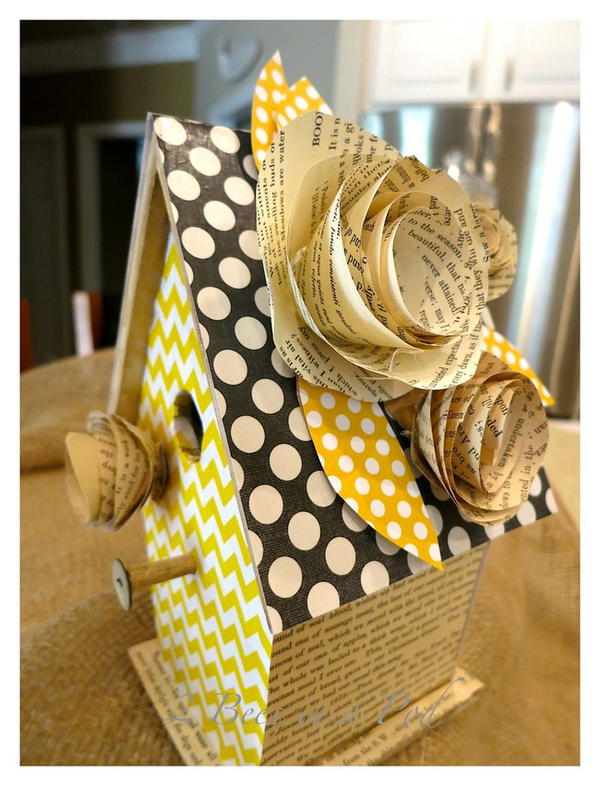 Birds are a welcome addition to any yard. They provide hours of entertainment, will keep their beautiful songs bring joy to the hearts of humans and animals alike. In the spring and summer months, you can help the birds by creating a birdhouse using scrapbook paper. This is a project that is appropriate for all ages and skill levels.
This is a very easy and inexpensive way to make your own decorative birdhouse using scrapbook paper. It would look great in any room and makes a great gift for anyone. This is why scrapbook paper is one of the good things to use when decorating. They come in so many different colors, patterns, and designs that there is no limit to what you can do with them.
Skill level: Moderate
DIY Birdhouse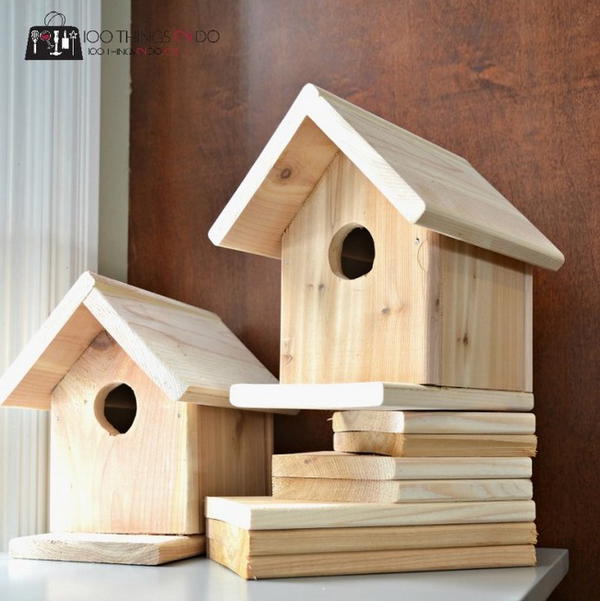 Homemade birdhouses are a great way to provide shelter for birds and enhance the beauty of your garden. You can make them in a range of sizes and styles, from small boxes that attract wrens to large houses that hold multiple nests. If you enjoy woodworking you will find this to be a fun and rewarding project. Most backyard birders want to provide housing for smaller birds like chickadees and wrens, but there are also plans for bluebirds and owls. If you're a beginning woodworker and are looking for a simple project that will give you the opportunity to hone your skill, this DIY birdhouse is the perfect size and style.
Skill level: Beginners
DIY Bluebird House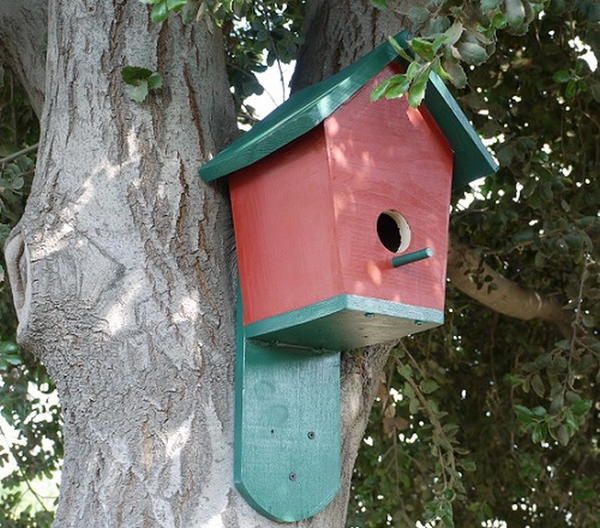 Bluebirds are adorable, but they won't be flying around your yard if you don't provide them with a comfortable place to live. With this quick and easy DIY project, you can have a bluebird house up in no time! The important thing to remember when making a bluebird house is that the design has to cater to their specific needs. The opening has to be just big enough for them to fly through, but not so big that predators can get inside. Also, the hole has to be placed at just the right height, because if it's too low, baby birds will crawl out of the nest and meet an untimely end.
Skill level: advanced
$2 Cedar Birdfeeder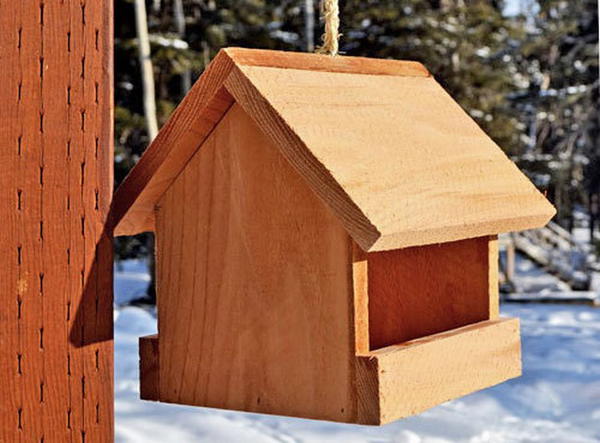 If you're looking for a way to attract more birds to your backyard, this birdfeeder is a great project to try. Not only will this DIY birdfeeder help your feathery friends find their dinner, but it's also a fun learning activity for the kids and a great way to spend some time outside. The instructions will show you how to make the birdfeeder from scratch using cedar fence boards and galvanized screws. Cedar is naturally insect and rot-resistant, making it ideal for outdoor projects. These feeders are simple to make and the perfect way to get started with DIY woodworking.
Skill level: Beginners
Conclusion:
There are many different styles of birdhouses that you can build with a little planning and some basic woodworking skills. Before choosing your next DIY project, consider the types of birds native to your area and which ones will most likely visit your yard. You'll want to make sure that you're creating a safe, comfortable environment for the birds in your area. These free birdhouse plans include everything from classic birdhouses to more decorative and even some unique styles. There are designs that are suitable for different types of birds, so make sure to find something that will be a good fit for the types of birds that live in your area.
See Other Projects